Commemorating and warning
On 11 March Germany is commemorating the victims of terrorism with a national remembrance day.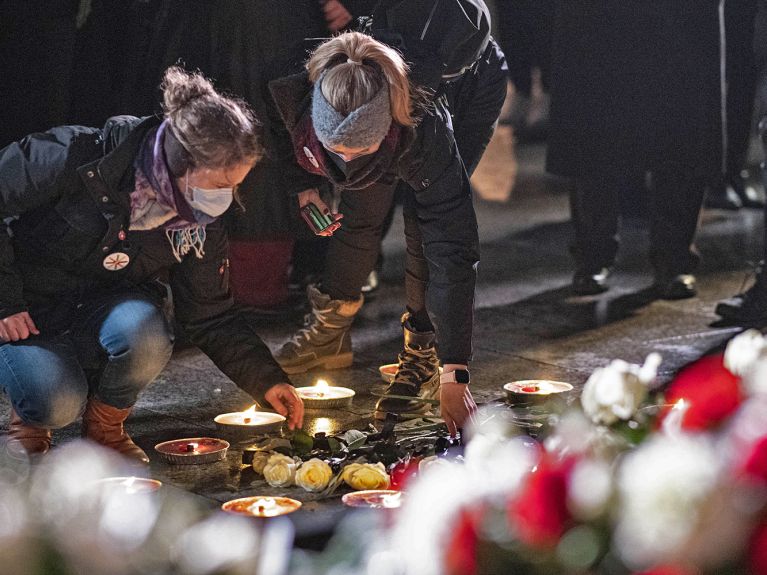 Germany has also been shaken by terrorist attacks in recent years. They include the Islamist attack at Berlin's Breitscheidplatz and the far-right terrorist attacks in Halle and Hanau. This year 11 March will mark the introduction in Germany of a national Remembrance Day for the Victims of Terrorism. "We want to ensure that the victims are never forgotten," Interior Minister Nancy Faeser explains.
European Remembrance Day since 2005
In February 2022, the Federal Government decided to introduce a national remembrance day. "This day will be a day of remembrance, of compassion, but it will also be a warning that terrorist threats will be countered with utmost vigour," Minister Faeser stressed. Every year since 2005, the European Union has been commemorating the victims of terrorist atrocities throughout the world on 11 March. The tragic reason for the introduction of this remembrance day was the bombing attacks carried out in Madrid on 11 March 2004.
Remembering attacks in Germany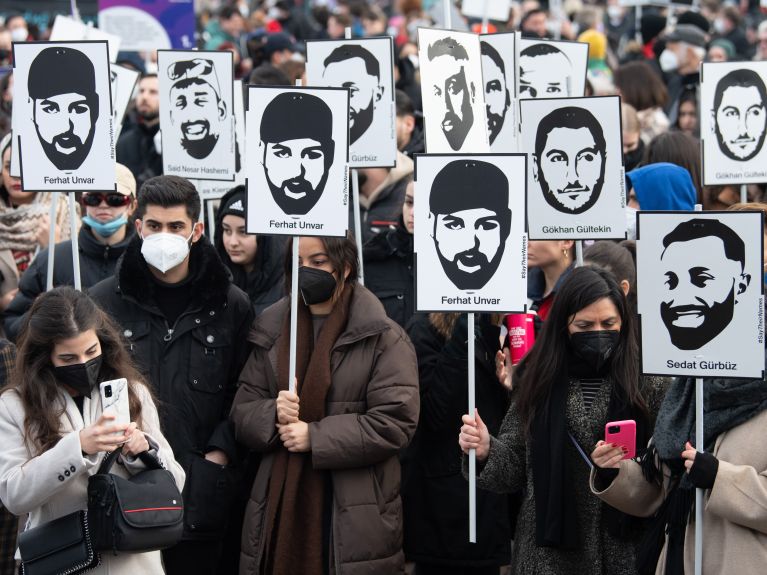 Shortly before Christmas 2016, Germany experienced an Islamist terror attack at the Christmas market next to Berlin's Memorial Church. The attacker had hijacked a lorry and killed the driver. He then drove into the crowds at the market on Breitscheidplatz. 13 people were killed and dozens were injured. The attacker fled to Italy where he was shot dead by police.
In Halle in Saxony-Anhalt a heavily armed, anti-Semitic attacker tried to storm into the crowded synagogue of the Jewish Community in October 2019 on Yom Kippur, the holiest day of the year in Judaism. When his attempt failed, he randomly killed a woman and a man in the street. During his escape attempt he severely injured several people. The attacker was sentenced to life imprisonment in 2020.
In February 2020 a man shot dead nine people in the town of Hanau in the state of Hesse. His motives were racist.  Afterwards, the mentally ill far-right extremist killed his mother and then committed suicide.
Support for survivors
"We are also considering the people who were injured and traumatized," explains Interior Minister Faeser. "The attacks have dramatically changed the lives of many people. Many are making enormous efforts to find their way back into their lives. We must not leave them alone on this journey. We want to support these survivors and their families with more compassion and sensitivity – in public agencies at all levels."
But the remembrance day is also intended to act as a warning to carry on taking robust measures against extremism and terrorism in Germany. The Federal Government sees this campaign as one of its key tasks.