Water supply following natural disasters
When Germany's Federal Agency for Technical Relief goes into action following natural disasters, supplying water often plays an important role.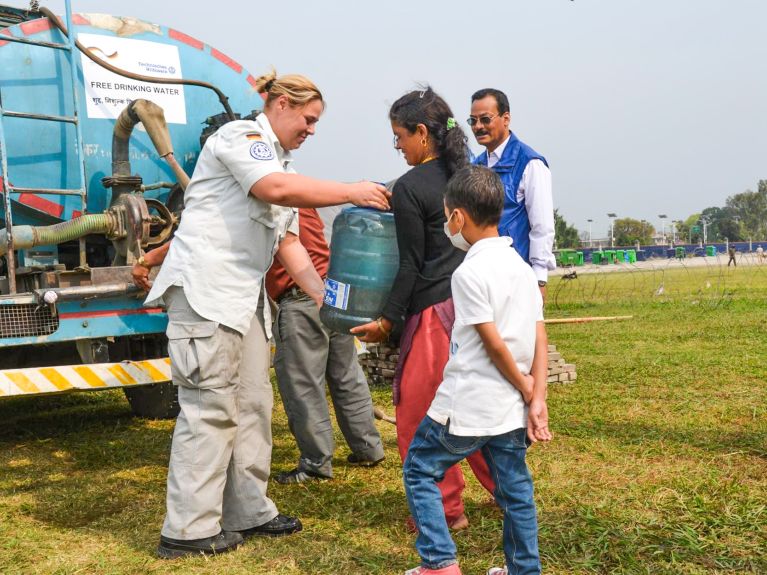 Teams from Germany's Federal Agency for Technical Relief (THW) went straight into action following the disastrous earthquakes in Turkey and Syria to rescue survivors buried under the rubble. The THW also sent aid supplies to both countries. For decades, the organisation's relief workers have been among the first on the scene, providing humanitarian aid after natural disasters in Germany and worldwide. Securing a reliable supply of water in the areas affected often plays a central role in this context. 
How does the Federal Agency for Technical Relief (THW) help with the water supply following disasters? 
Though they are often known simply as the "water people" at the scene of the disaster, their official title is Rapid Deployment Unit Water Supply Abroad (SEEWA). This is the specialist unit that the THW deploys quickly to address acute hazard situations in the area of water, sanitation and hygiene. Its remit includes mobile drinking water treatment, the supply of fresh drinking water and water analysis. However, the teams also repair damaged water supply systems such as wells or provide basic sanitary facilities. In addition, they advise workers in the countries affected.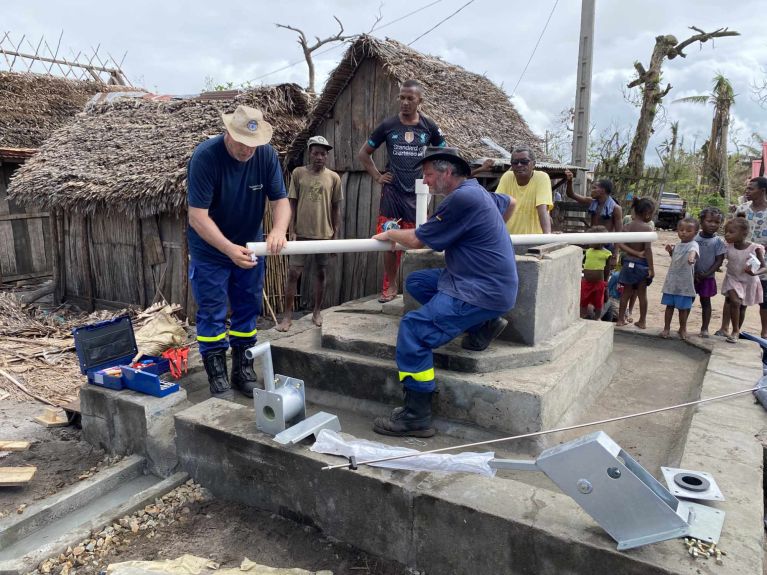 Where have the THW's water specialists been deployed? 
In 2004, the year they were established, SEEWA teams already provided help following the tsunami in Sri Lanka, and have since been deployed in numerous countries worldwide. After the earthquake in Haiti in January 2010, for example, the treatment facilities provided by the THW supplied the suffering populations of the cities of Port-au-Prince and Léogâne with fresh drinking water. During a nine-week mission following Cyclone Idai in Mozambique in the spring of 2019, THW experts also set up the necessary infrastructure: besides treating 500,000 litres of drinking water for the local population, the SEEWA team also repaired 33 public wells and sanitary facilities.  
Generally speaking, the work undertaken by the THW specialists is geared to the long term following storms or other natural disasters: after the devastating cyclones "Ana" and "Batsirai" in the spring of 2022, they erected among other things a drinking water treatment plant. To ensure that the population would have a reliable supply, the teams also trained the staff of local aid organisations and waterworks in how to clean and repair wells.
You would like to receive regular information about Germany? Subscribe here: