Help for Ukrainian orphans
Ukrainian children in care homes are fleeing their homeland in the face of Russia's war of aggression. This is how Germany is supporting them.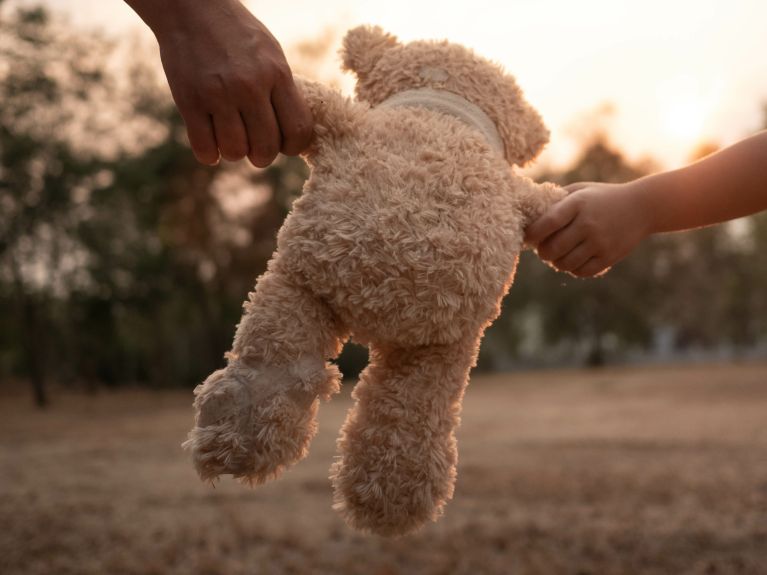 Germany's Federal Government supports the non-governmental organization (NGO) SOS Children's Villages in its efforts to accommodate children from Ukrainian care homes in Germany.
What is the 'SOS Hotline for Ukrainian Orphanages and Children's Homes'?
SOS Children's Villages has been operating this service hotline since 31 March 2022 on behalf of the German Federal Ministry for Family Affairs, Senior Citizens, Women and Youth (BMFSFJ). The aim is to quickly find accommodation in Germany for refugee care-home children and orphans from Ukraine. According to SOS Children's Villages, nearly 100,000 children and adolescents in Ukraine have grown up in institutions to date, and many are still in the war zones, the NGO reports. Others had already been evacuated or were fleeing on their own initiative – and were thus exposed to considerable dangers. Help is available by calling 0800 12 606 12 between the hours of 8 and 19 every day. From outside Germany, the toll-free number is +49 800 12 606 12.
Who is the offer targeting?
Institutions, organizations and private individuals who organize the reception in Germany of orphans and children from homes in Ukraine can obtain information from the SOS Hotline and will be put in touch with the right contact persons. Hundreds of calls have been received in the first two months, according to SOS Children's Villages.
How are the children being helped?
"Day after day, we are helping children and families in need – with accommodation, essential supplies and trauma counselling, as well as longer-term services such as a rehabilitation programme for children with war injuries," says Professor Sabina Schutter, CEO of SOS Children's Villages. The aim is not only to accommodate the traumatized refugees, but also to enable them to feel safe. "It is important for these children and young people to stay together as a group and not to be separated from their trusted caregivers," the Federal Ministry of Family Affairs explained.
Here you can find the SOS Hotline on the internet (also in English and Ukrainian):
https://www.sos-kinderdorf.de/portal/ueber-uns/meldestelle-kinderheime-ukraine
You would like to receive regular information about Germany? Subscribe here: