Help in distress
Germany increases its financial commitment to countries in Africa.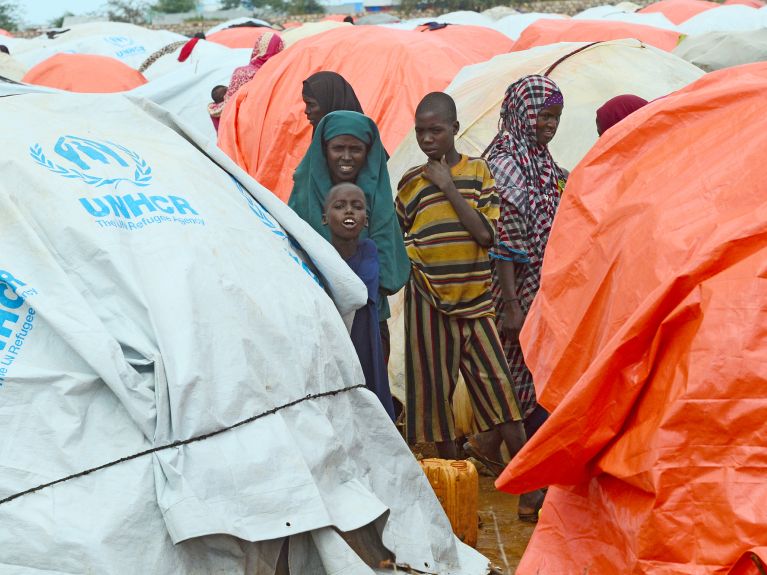 "The German Federal government is boosting the German contribution to the UN Multi-Partner Trust Fund (MPTF) for Somalia as at year-end 2017 by an additional EUR 3.25 million," said a German Federal Foreign Office spokesperson on Tuesday. In this way, Germany is now making available a total of EUR 10.95 million to support the UN effort for peace and stability in Somalia.
With the 2017 German contribution, the Somalia National Electoral Commission is being supported both in preparing the first nationwide general election scheduled for 2020-21 and in establishing structures fostering the rule of law. Since 2012, the world has seen discernible progress in the establishment of governance structures in Somalia. The terrible bombings in Mogadishu in October show, however, that this development has not yet been concluded.
Moreover, the German Federal Foreign Office is making available an additional EUR 28 million to fund assistance measures by the International Red Cross Committee and the World Food Programme, above all in the Democratic Republic of the Congo and the Central African Republic. In 2017, the German Federal government has already done a lot to help alleviate the impact of famine in Northeast Nigeria, South Sudan and in the Horn of Africa. In total, the German Federal Foreign Office funding for humanitarian assistance in Africa in 2017 has totalled more than EUR 400 million.