"We can learn a lot from religions"
How can religions promote peace – and what role do women play in this? This is the subject of the Conference on the Responsibility of Religions for Peace.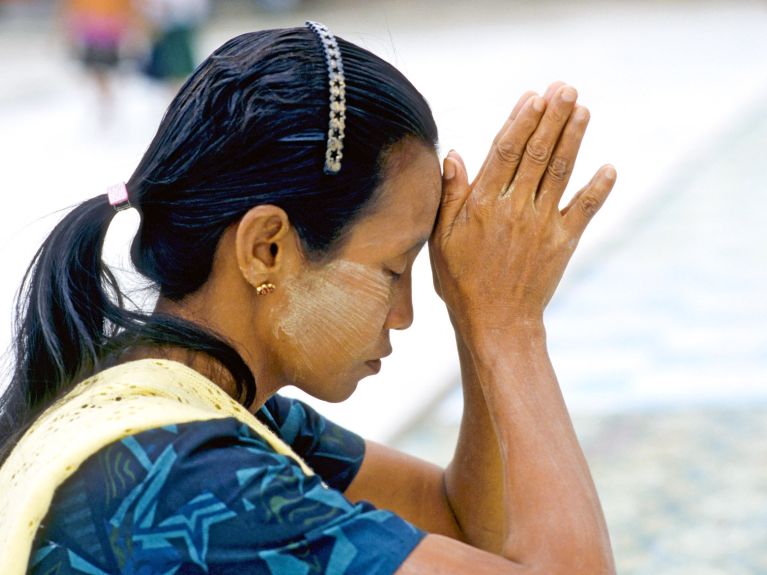 What responsibility do religions have in the global peace process, and what support do they need? Dirk Lölke heads the task force at the Directorate-General for Culture and Communication at the Federal Foreign Office and answers the most important questions about the peace conference in Berlin.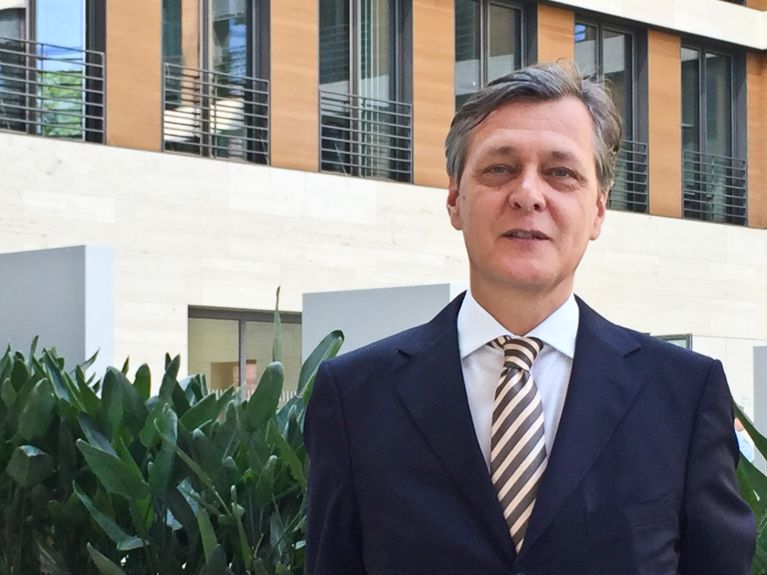 Mr Lölke, the Federal Foreign Office is inviting religious representatives from around the world to attend a second conference. Who are the guests?
In 2017 we concentrated on the countries in the Mediterranean region, and on the Maghreb, the Middle East and Europe. Thus Christianity, Judaism and Islam were the focus. This time we are inviting guests from Asia – from India to Japan and China. Amongst others, the conference will be attended by Buddhist and Hindus who in some cases take an entirely different approach to promoting peace – one based on harmony in oneself.
Religiousness is something that is highly emotional. Do personal convictions help when it comes to working for peace?
We see it as an opportunity to address people not only on the rational level. Religions are deeply rooted in societies, especially those outside Central Europe. Representatives of religious communities take a different view of conflicts, thinking more long-term and often appearing wiser. We can learn a lot from this. If foreign policy fails to leverage this potential, we will miss out on an important part of discourse in other countries.
Religious communities tend to have men in the top positions, yet it is often women who pass religious education on to the next generation. Does the West need to involve women to a greater extent?
Nearly 40 percent of those who will be attending our conference at the Federal Foreign Office are women. This is something we are proud of, as women accounted for only around 15 percent of participants at the first conference. The role of women in peace processes will be one central theme.
Do you discuss with colleagues in other European countries whether and with which religious communities foreign policy cooperation should be pursued?
There is an exchange with other member states, though not all governments within the EU are equally active in this area. Some countries are secular and tend to be less involved. For our conference we are cooperating with the Finnish foreign ministry. Finland has a great deal of experience in working with religions, especially in Asia, and has established its own network with traditional and religious peace campaigners.
Interview: Claudia Keller