How the world sees Germany
Three voices from different countries: what people appreciate about Germany and what they expect from Germany.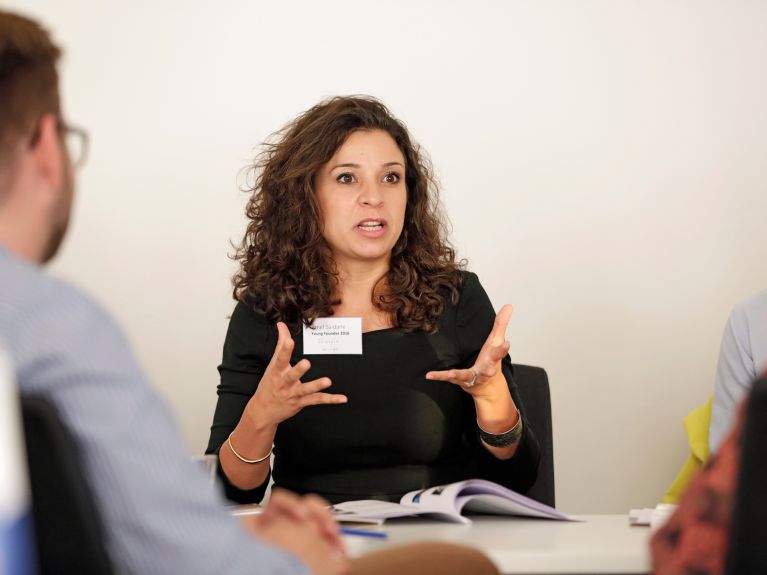 Deutsche Gesellschaft für Internationale Zusammenarbeit (GIZ), the German agency for international cooperation, asked people around the globe about their image of Germany. They included representatives of science, business and culture as well as many other occupational groups. The gist of the survey was that the world would like to see a more active Germany which assumes more responsibility. It should play a leading role in international policy and cooperation, not acting alone or in an aggressive way, but as a sovereign "soft power" with creative drive. Three participants in the study outline their most important insights into Germany:
"Germany can play a greater role in conflict resolution"
"Germany is a member of the EU and NATO. It has undertaken certain obligations to both organisations and is therefore not fully independent in foreign policy matters. However, Germany is the informal leading nation in the EU. Among others, its highest priorities include the political and economic strength of the EU and the eurozone, a strengthening of the Berlin-Paris and Berlin-Warsaw axes, the resolution of the migration crisis and the further development of the European defence capability.
Crisis-free transatlantic and Chinese relations and a new Ostpolitik are also important to Germany. At the same time, Germany is ready to play a greater role in the resolution of conflicts in Europe and other regions of the world. The potential for this is there."
"Germany can be a source of inspiration"
"Germans have a reputation of being hard working people. This is coupled with the low unemployment rate and the intense discussion going on about new work models for the future. In that respect Germany can be a real source of inspiration for countries in the Middle East and North Africa (MENA).
As a matter of fact, job creation is becoming the key indicator for German development cooperation. Decent jobs and a thriving economic environment in the MENA countries will definitely reduce the gap towards Europe and people will therefore stop leaving their countries. Sustainable job creation might, however, require going from a development approach to an investment and co-creation approach and Germany could lead the way there on the international cooperation front."
"Strong cooperation between research and industry"
"Germany ranks as one of the most innovative countries in the world with revolutionary contributions to scientific research, invention and engineering that bring significant benefits to humankind. Germany's success is supported by its remarkable dual vocational training system and is strengthened by the strong partnerships that exist between academia and industry.
Nigeria can also secure great benefits by fostering cooperation between industry and higher education to establish research and training institutions. This will spur innovation, bolster entrepreneurism and ultimately drive economic growth."