Providing assistance worldwide
Germany helps when international emergencies occur – with financial support, concrete projects and a strong network.
Johannes Göbel / 02.11.2020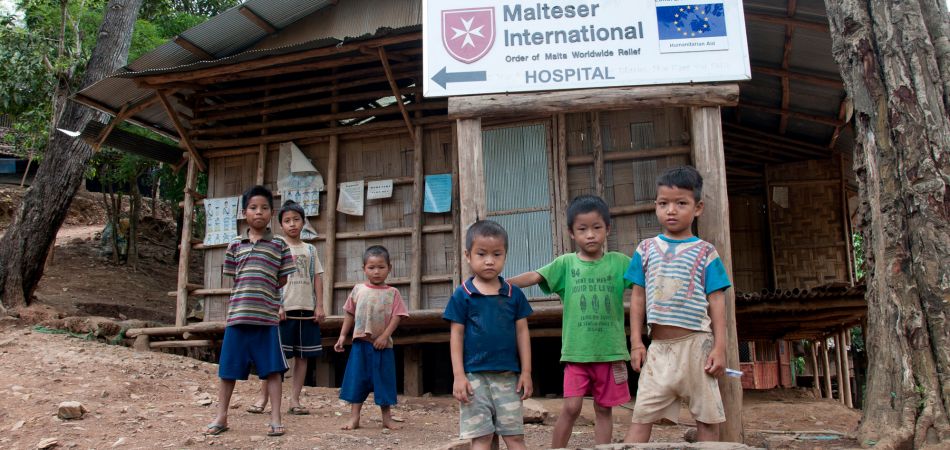 German policy is bound by the values laid down in the Basic Law. Germany also upholds these values internationally. Here you can discover how Germany enables humanitarian assistance worldwide – not only with funding, but also with concrete projects and strong organisations.
Global financial assistance
Within the Federal Government it is the Federal Foreign Office that is responsible for humanitarian assistance. Its strategy on this area states: "The Federal Foreign Office aims first and foremost to meet the needs of the people affected by crises and embraces its responsibility towards them." In 2019 Germany was the world's second largest bilateral donor of humanitarian assistance. In 2020, too, the country has already agreed to provide numerous financial grants: for example, it has made available over 50 million euros to alleviate the refugee crisis in Venezuela and its neighbouring countries, 195 million euros of assistance for Yemen and just under 1.6 billion euros at the 4th Donor Conference for Syria and its neighbouring region.
Aktion Deutschland Hilft, Germany's Relief Coalition
A total of 23 non-governmental relief aid organisations have come together in Aktion Deutschland Hilft, Germany's Relief Coalition. Its members include CARE Germany, the medical aid organisation action medeor and Malteser Hilfsdienst. In the event of major disasters or emergency situations abroad the alliance provides swift and effective assistance. Donations from the German population are pooled, relief operations coordinated and disaster preparedness measures are also carried out jointly – for example, with earthquake warning systems in Pakistan or training courses on cholera prevention in the Democratic Republic of Congo. The fact that working together is important in the face of wars and conflicts is also underlined by Federal Foreign Minister Heiko Maas, Chair of the Board of Trustees of Aktion Deutschland Hilft: "Together we want to stand by people in need, thereby enabling survival in dignity and creating prospects for the future – whether in Yemen, Syria or one of many forgotten conflicts."
You would like to receive regular information about Germany? Subscribe here: