In favour of a bold European policy
Will the EU break up? Journalist Gero von Randow explains the reasons against.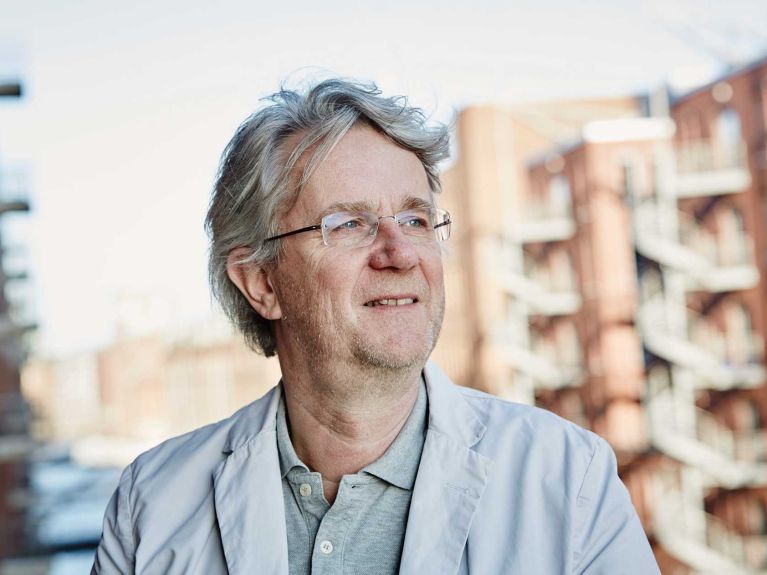 Germany. Gero von Randow is political editor at the weekly newspaper Die Zeit and author of numerous books about international politics. He was France correspondent in Paris from 2008 to 2013. This is how he sees the European Union.
Mr von Randow, you described the 10-point plan presented by President Emmanuel Macron of France as "bold" and "audacious". And you then followed this up with the question: "But what if audacity is a virtue at the present time?" Could Macron's model be a vision for a beleaguered EU?
Gero von Randow: Macron's push at a time when no German government was able to answer him has to a certain extent opened a gap. Since then people in Brussels, Berlin and elsewhere have been trying to fill this gap with their own ideas. That in itself is something for which one should thank the French president, no matter what one may think of his specific proposals. I would not speak of a vision. Macron has suggested reforms in different areas; a eurozone budget under parliamentary control has only the very slightest of chances.
Economic crisis, Brexit, the shift to the Right – the EU has been struggling with these challenges for some years. How must the EU change in order to remain a model for the future that citizens value – and that is also attractive for young people?
More attractive than institutional changes in the EU would be an audacious, combative common policy in support of European interests. One positive example is Europe's role in achieving the nuclear agreement with Iran. The EU should also regard itself as a bulwark against the authoritarian tendencies in several member states, such as Hungary and Poland, and not least as a region in which digitalisation is being advanced and shaped in a socially acceptable way, a region in which young people are encouraged to take risks – and not fall into a void if they fail.
The question of a break-up of the EU frequently presents itself. What is at stake for nearly 512 million EU citizens?
I believe that economic interests will prevent that – especially in those eastern and southern countries that might become candidates for a movement away from Europe. People there know that a break-up of the EU would be an economic disaster.
What does Europe mean to you and where do you see its limits – in terms of geography and ideas?
I see Europe as a region based on shared historical experiences: wars, peace treaties, colonialism and decolonisation, mass crime – namely the Shoah – and coming to terms with it, revolutions, experiences of reconstruction and crises, disputes and compromises, culture and learning, technological upheavals, the influences of Christianity, Judaism and Islam as well as the criticism of religion, cuisines and wines as well as simultaneously changing life styles and so much more.
All this is taking place in a region that can be understood in geographical terms as a peninsular: open towards the Atlantic, the Mediterranean and the Russian land mass, all three of them not only boundaries, but also points of contact with the external world. Within this region the most important states have pooled their resources in the EU, a global political actor whose importance has continued to grow ever since. That will not be changed by Brexit. Although it is currently impossible to think of an expansion, it also equally impossible to rule it out in the more distant future. Turkey, for example, will not remain as it is today.
Interview: Sarah Kanning