Online Commemoration
Because of the Coronavirus: Israel's Holocaust Remembrance Day is taking place online. Amongst the events will be these moving moments.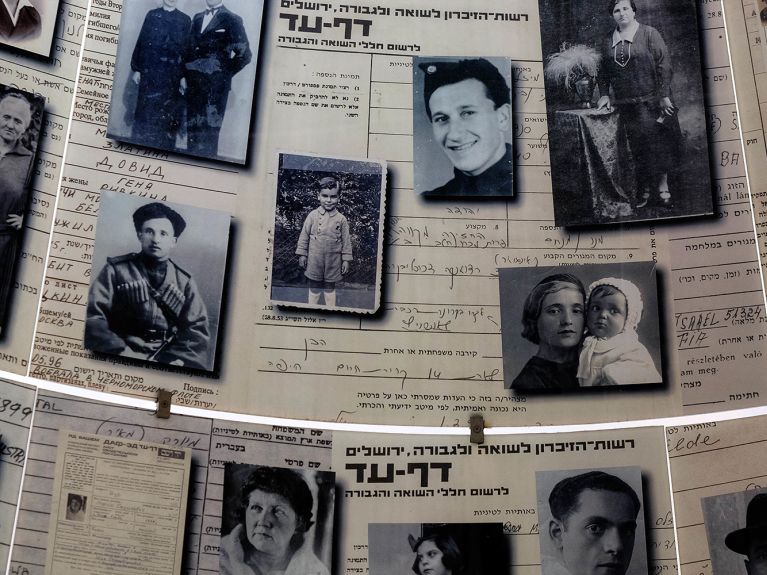 The corona crisis makes common commemoration difficult. We cannot assemble, stand together, support one another, or look each other in the eye. Yet even in the present situation, the memory of the Shoah must not fall into oblivion. This is why today's Holocaust Remembrance Day in Israel will be held online. The Yad Vashem Holocaust memorial in Jerusalem is presenting the opening ceremony online this Monday. The pre-recorded broadcast will be available on the Yad Vashem website from 8 pm (7 pm CEST).
#RemberingFromHome
Yad Vashem also calls on people around the world to post a short video on Twitter under the hashtags #RememberingFromHome and #ShoahNames, reading out the names of Holocaust victims. A list of names can be found on the website of Yad Vashem. Many people – Including survivors – have already taken part in this moving action.
Virtual Remembrance in the living room
It is a tradition in Israel to invite people to a "Zikaron ba salon" (memory in the living room) on 20 April. As a result of the Coronavirus pandemic, such events with family and friends are not possible. Therefore, the Consulate General of the State of Israel, together with the Munich Documentation Centre for the History of National Socialism and the Alfred Landecker Foundation, is making a virtual commemorative ceremony possible: There will be a live broadcast of a "Zikaron ba-Salon" on Facebook. In it, Mirjam Zadoff, Director of the Munich Documentation Centre, talks to Andreas Eberhardt, Director of the Alfred Landecker Foundation, about how important the testimony of eyewitnesses is in the current Coronavirus climate. Click here for the special broadcast.
---
The Nazis murdered six million Jews during the Second World War. Since 1951, Israel has commemorated the victims on Holocaust Remembrance Day. It was not until 2005 that the United Nations made 27 January International Holocaust Remembrance Day. It was on that day in 1945 that the Red Army liberated the Auschwitz concentration camp.

At the beginning of April, the German government decided to extend its annual support for Yad Vashem. From 2022 to 2031, Germany will continue to pay one million Euros each year. This support has been running since 2012 and the funds are primarily used for the digitisation of documents and for educational work.
---