With justice against injustice
Berlin-based human rights organisation ECCHR is engaged in a global fight against injustice. How does this lawyers' initiative work?
30 articles that changed the world: the Universal Declaration of Human Rights was signed by the United Nations General Assembly in Paris on 10 December 1948. Among other things, torture and slavery were banned by the Declaration. Nonetheless, even 70 years on there is still a long list of countries that violate human rights. Too long, believes Berlin-based lawyer Wolfgang Kaleck, who teamed up with international colleagues in 2007 to establish the European Center for Constitutional and Human Rights (ECCHR) in Berlin.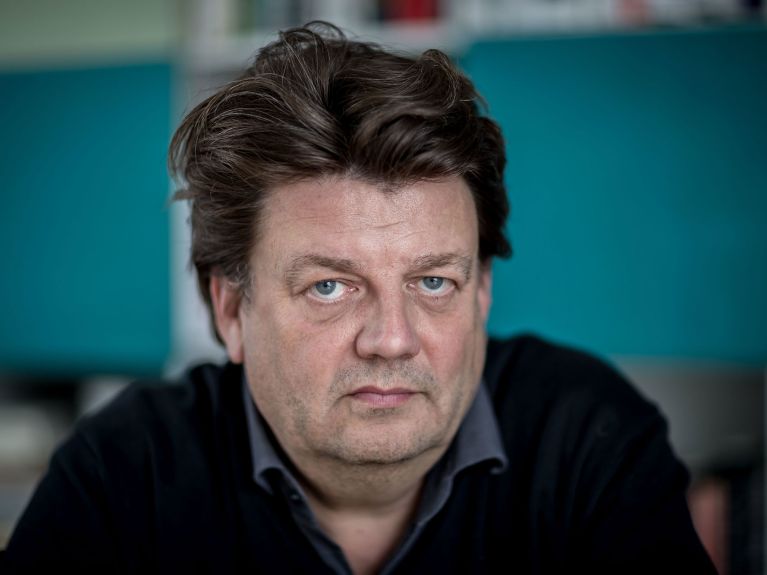 What is the objective of the ECCHR?
To counter injustice with legal interventions. Its international lawyers want to enforce the rights that are guaranteed in the Universal Declaration of Human Rights and in other human rights declarations and national constitutions.
How does the ECCHR work?
The ECCHR prepares legal action against politicians, military leaders and companies for crimes against humanity and initiates international proceedings and test cases. Legal interventions, public relations work and knowledge transfer are designed to bring about a shift in mindset in society. Furthermore, the ECCHR trains lawyers for strategic human rights work within the framework of its Education Program.
How is it that German lawyers from the ECCHR are able to bring legal action against crimes abroad?
Because of the principle of universal jurisdiction. This allows a state to prosecute crimes that were committed neither on its territory nor by or against one of its citizens.
How does the ECCHR select which cases to pursue?
The ECCHR works on exemplary cases that illustrate and highlight important legal and social problems. According to the ECCHR, the organisation does not choose individual cases according to the chances of a legal win. The ECCHR wants to enforce the rights of those affected, but also to expose and highlight structural injustice and set precedents.