Facts about the UN city of Bonn
Bonn is the seat of many UN organizations. Find out here answers to all the important questions about these UN institutions.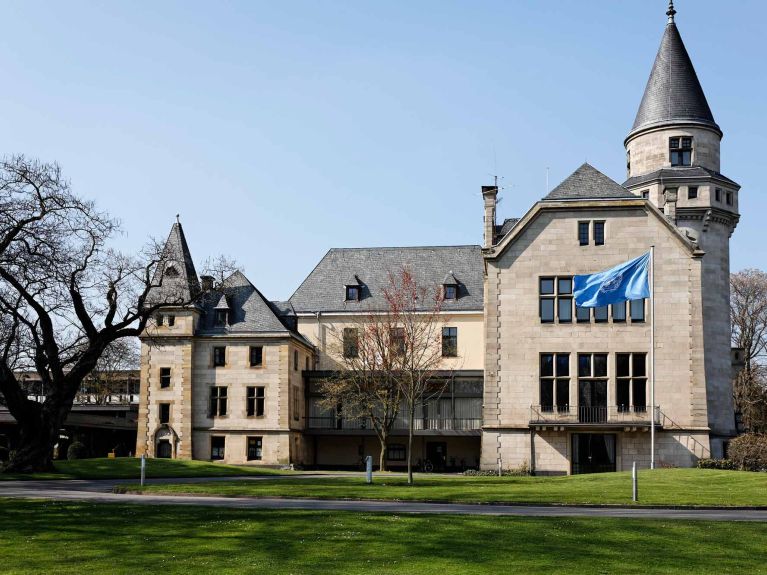 What was the first UN organization in Bonn?
In 1951 a liaison office of the United Nations High Commissioner for Refugees (UNHCR) moved to the then seat of the West German government.
What is the UN campus?
The UN campus comprises around 50,000 square metres of office space in the former government district, which Germany has made over to the UN. The former MPs' high-rise known as "Langer Eugen" (Tall Eugene) is the most prominent building, but the campus also includes the former parliament building called the "Altes Wasserwerk" (Old Waterworks), the historic Carstanjen House and a new building. About 1000 people work here.
Who is engaged in funding the UN in Bonn?
Settlement, ongoing operations and conferences of the UN organizations are funded by various German federal ministries, the city of Bonn and the state of North Rhine-Westphalia.
Is the UN making Bonn an international city?
Yes, but it's not just the UN. People from 180 nations live in Bonn. They also work for federal ministries and federal authorities, for more than 150 non-governmental organizations, scientific institutions such as the university, the broadcaster Deutsche Welle and globally operating companies.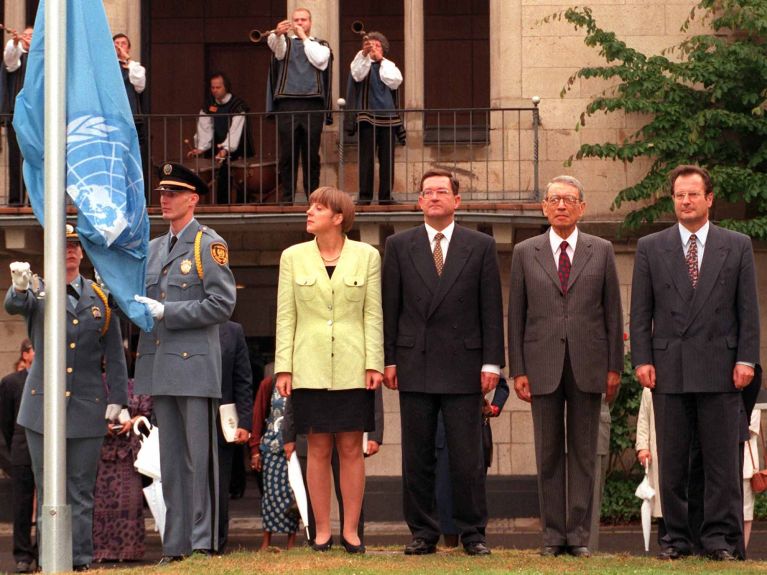 Do the UN organizations in Bonn have a thematic focus?
Three focal points can be identified. The largest is sustainability/environment/climate, followed by education/science transfer/innovation. A third focus is currently in development: administration/personnel management.
What role does the 2030 Agenda play for the UN city?
Because of the UN organizations, but also thanks to many government and non-governmental organizations, Bonn has become an international centre for the implementation of the 2030 Agenda.
Is there a date marking the "birth" of the UN city?
Yes, 20 June 1996. On that day, the UN flag was hoisted in front of Carstanjen House for the inauguration of the UN branch. The then UN Secretary General Boutros Boutros-Ghali and the then Environment Minister, the current Chancellor, Angela Merkel were there.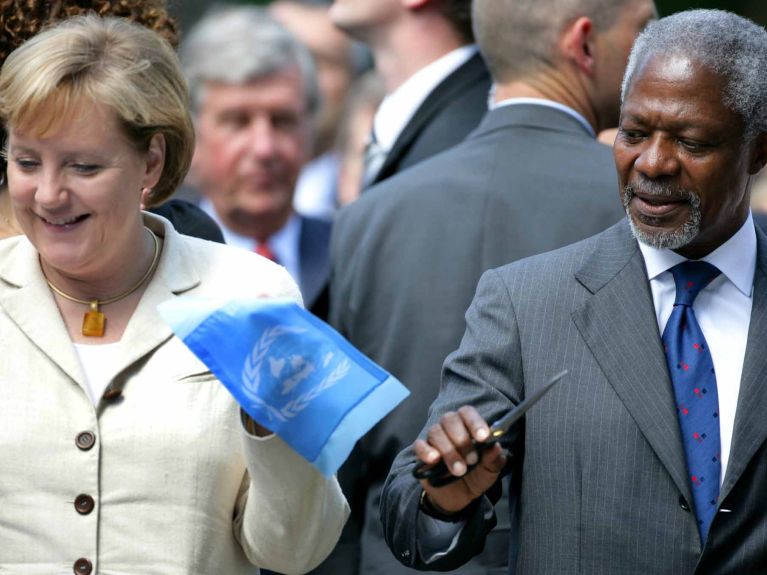 When did the UN city come of age?
If 20 June 20, 1996 was the birthday of the UN city, then – to stay with the metaphor – it came of age in 2006. On 11 July 2006, the former MPs' high-rise "Langer Eugen" was made over to the UN, thereby establishing the UN campus. Present for the occasion were UN Secretary General Kofi Annan and Chancellor Angela Merkel.
You would like to receive regular information about Germany? Subscribe here: