"Continuity and change"
Steven E. Sokol, President of the American Council on Germany, on transatlantic relations and Germany without Chancellor Merkel.
Steven E. Sokol / 30.08.2021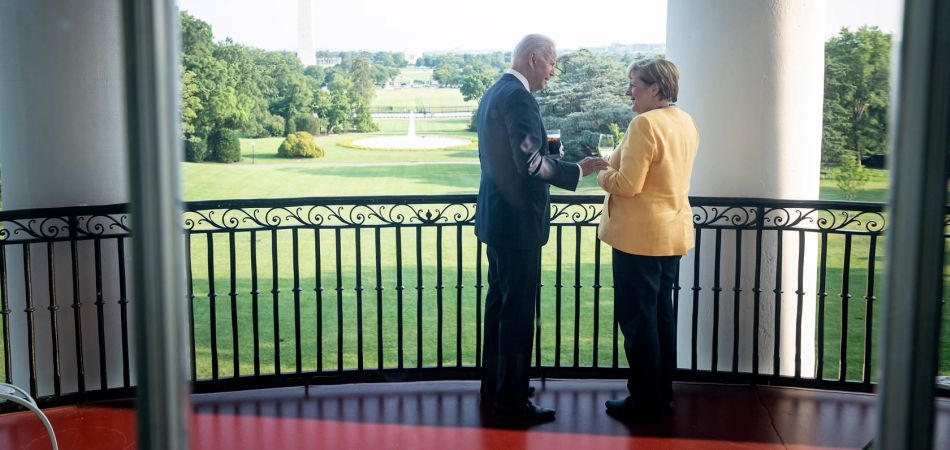 "For the most part, Americans' views of Germany have remained relatively consistent over the past five years as well as generally quite positive regardless of political affiliation. Even when German perceptions of the U.S. became quite negative, Americans continued to think favorably of Germany and polls indicate that they seek opportunities for greater cooperation.
Much of this continuity can be ascribed to Chancellor Merkel. Having interacted with four U.S. presidents and helping provide stability through a number of major crises – notably the financial crisis of 2008, the influx of migrants in 2015, and most recently the pandemic – she has received positive press coverage in the United States. She has regularly been referred to as the leader of Europe, and in the early years of the Trump administration, Chancellor Merkel was lauded by many as the moral leader of the West and the most prominent defender of globalist western values.
While many Americans may not yet be following the upcoming German election closely, those in the business and foreign policy communities are quite aware that regardless of who wins in September, the Merkel era is coming to a close and America can certainly expect some changes in Germany's policies. The next chancellor will have a steep learning curve, but most Americans expect continuity in the bilateral relationship.
Germany and the U.S. can learn from each other to confront common challenges
Steven E. Sokol, President of the American Council on Germany
Demonstrated through our work at the American Council on Germany, which we have also seen supported by transatlantic surveys, Americans view Germany in 2021 as a close partner on a variety of issues including climate change and sustainability, global health (recently illustrated through the Pfizer-Biontech vaccine collaboration), the promotion of democracy and security through NATO, and addressing the digital divide. On these and many other issues, Germany and the U.S. can not only collaborate at the federal level, but can also learn from each other and share practices at the state and local level to confront common challenges and take advantage of mutual opportunities."
You would like to receive regular information about Germany? Subscribe here: