Anne Weber receives German Book Prize 2020
The winner of the German Book Prize 2020 is Anne Weber for her novel "Annette, ein Heldinnenepos".
12.10.2020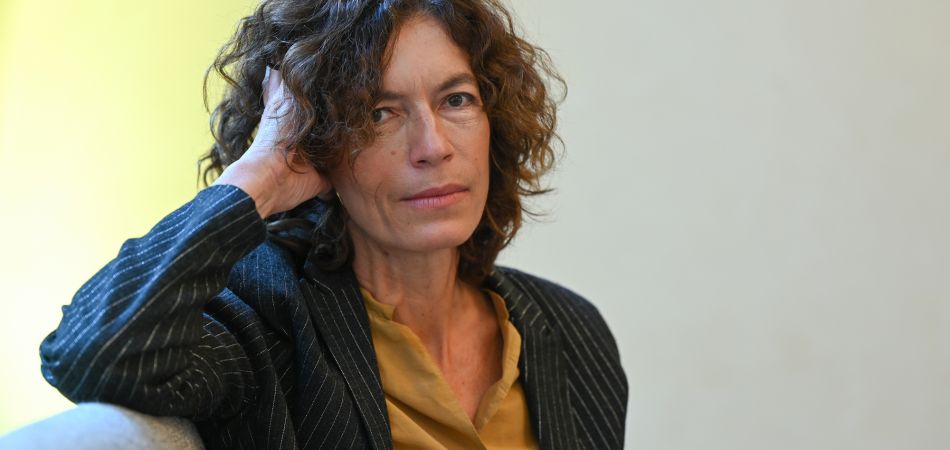 The jury announced the winner of the best German language book 2020 on Monday evening: "The power of Anne Weber's story is equal to the power of her heroine: It is breathtaking how fresh the old form of the epic sounds here and with what lightness Weber condenses the life story of French resistance fighter Anne Beaumanoir into a novelabout courage, resistance and the struggle for freedom. 'Annette, ein Heldinnenepos' ('Annette, an Epic of a Heroine') is a story full of hardships, which Weber tells with effortless discretion and subtle irony. This novel is about nothing less than Franco-German history as one of the foundations of our Europe today. We are grateful that Anne Weber has discovered Annette for us and tells her story."
The seven members of the jury had viewed a total of 206 titles published between October 2019 and September 2020. The German Book Prize is presented to the best German-language novel just before the start of the Frankfurt Book Fair as an annual award from the Stiftung Buchkultur und Leseförderung des Börsenvereins des Deutschen Buchhandels – the Foundation for Book Culture and the Promotion of Reading of the German Publishers and Booksellers Association. The prize money is 25,000 euros.
The 55 year old Anne Weber was born in Offenbach near Frankfurt. After graduating from high school she moved to France, where she still lives today. She initially worked as a translator, and since the late 1990s she has been publishing her own texts. She writes her books sometimes in German and sometimes in French and then translates them herself into the other language.
The real Anne Beaumanoir was born in 1923 - Anne Weber met her personally and was so impressed that she decided to write about her. Beaumanoir was active in the French resistance, a member of the Communist Party and fought for the end of French colonial rule in Algeria.