Baerbock visits emergency accommodation
Germany's foreign minister has visited emergency accommodation at Hanover's exhibition centre to see for herself how refugees are being housed.
21.03.2022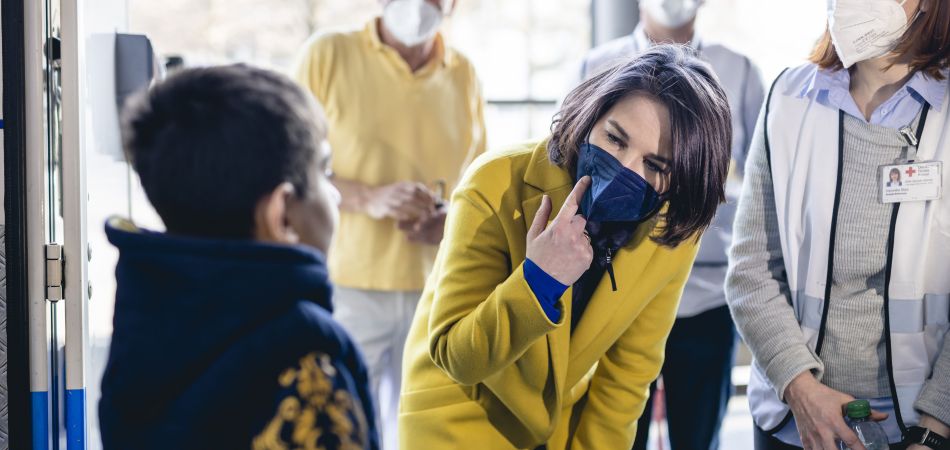 Hanover (dpa) - German Foreign Minister Annalena Baerbock (Greens) visited emergency accommodation for refugees in Hanover on Sunday. During her roughly one-hour tour of the exhibition grounds in the Lower Saxon capital, the Green politician was able to see for herself how refugees from Ukraine are being housed. 
A Hanover city spokesperson said that a visit of this kind was a great opportunity for municipalities to show federal-level politicians just how much is being done at ground level, adding that the meeting could also be used to draw a government representative's attention to any weaknesses in the reception system. As in 2015, exhibition hall 27 is being used as temporary accommodation for refugees.