Beckenbauer celebrates 75th birthday
Franz Beckenbauer can look back on a very successful career. But lately the Kaiser has not made any public appearances. 
09.09.2020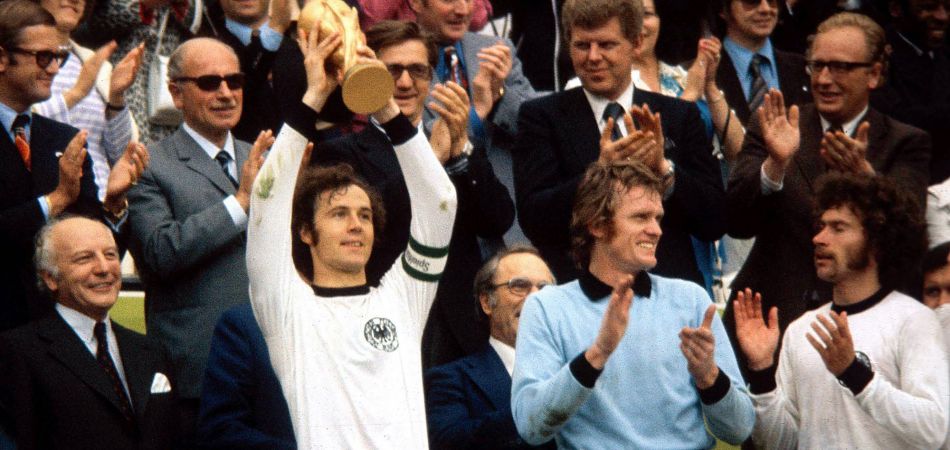 Berlin (dpa) - Franz Beckenbauer, one of the most successful German football players, turns 75 this Friday.
And the new year is a milestone for the man known as the Kaiser - German for emperor.
"I have to say that, for the first time in my life, this age has given me food for thought. All the other birthdays just passed me by. But I think it's all part of life," he said in a interview for 51, Bayern Munich's magazine.
This year Beckenbauer is to celebrate the special date with his family - and he declared himself "very satisfied" with life.
"You inevitably reach the point when you contemplate the nature of life. When will the time come for you to disappear? And in what circumstance?
"The universe is big enough - there are definitely enough possibilities of where you might end up. But looking back, I'm very happy. And that's the most important thing."
Franz Beckenbauer was born just a few months after Germany's surrender in World War II and grew up with his parents and brother in Giesing, Munich, in south-eastern Germany.
He first kicked a ball as a kid in the streets around his neighbourhood and soon began his career at SC 1906 Munich. He had his eye on a move to Bayern's biggest rivals at the time, 1860 Munich - but that didn't happen.
"I grew up in Giesing and that was an 1860 part of town. FC Bayern were from Schwabing - that was a long, long way away for us," he said.
"But then there was a game between our 1906 schoolboys' team and 1860. Their centre-back wasn't very friendly. He slapped me during the game, and with that, my mind was made up: I'm not going to 1860!"
What happened next was a move to Bayern, where he became one of the club's main characters, winning almost everything European football had to offer: four Bundesliga titles, four German Cups, the UEFA Cup Winners' Cup and the European Cup (three times in a row from 1974 to 1976).
And it was the same with the national team. As a player with what was then West Germany, he won the European Championship in 1972 and followed that up with a World Cup win in 1974.
He rounded out his playing career in the US with two spells at New York Cosmos, with a title-winning swan song at Hamburg squeezed in between.
Then he led West Germany to World Cup glory as manager in 1990 - the year that the country was reunified.
In recent years Beckenbauer has rarely been seen in public. Even visits to the Allianz Arena to see his beloved Bayern Munich are not part of his routine anymore.
As a player, the Kaiser was always around with his sharp analysis. "I'm still wondering which sport my team played tonight. Certainly it was not football," he said after one Bayern defeat.
Now he is rarely seen. The reason for that is unknown. It could be down to his being implicated in alleged corruption that surrounded Germany's 2006 World Cup, or his age and the desire for more family time.