Coalition deal in place for new federal government
The SPD, Greens and the FDP intend to form Germany's new federal government. The three parties have agreed on a coalition deal. Olaf Scholz (SPD) is to become federal chancellor.
24.11.2021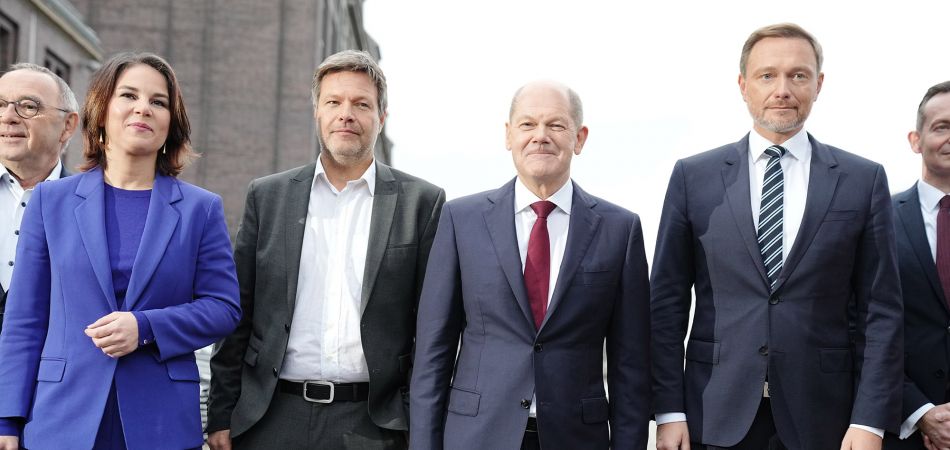 Berlin - Two months after the Bundestag elections, the SPD, Greens and the FDP have agreed on a coalition treaty. The leaders of the three parties presented the negotiated deal in Berlin on Wednesday, which is to form the basis for the work of the new federal government. Olaf Scholz (SPD) is to be Germany's new chancellor. He wants to be elected Angela Merkel's (CDU) successor in the Bundestag at the beginning of December.
The 177-page coalition agreement is entitled "Daring more progress. Alliance for freedom, justice and sustainability". One focus of the deal is on climate protection. The SPD, Greens and FDP are aiming for the phase-out of coal to be brought forward to 2030. So far, it has been legally agreed that Germany will phase out coal-fired power generation by 2038 at the latest. The future coalition partners also plan to increase the share of renewable energies to 80 percent by 2030. So far, the target to be reached by this date has been 65 percent. To this end, the agreement envisages an ambitious expansion of wind and solar energy.
The three parties further agreed to raise the minimum wage to twelve euros per hour. The new coalition has also set itself the goal of building 400,000 new homes per year. In addition, the future governing partners want to lower the age for voting in federal elections from 18 to 16.
The SPD will provide the future chancellor, namely Scholz, and as winner of the Bundestag elections will also be assigned six more ministries. The Greens will have five ministries, including the Foreign Office and a newly created ministry of economics and climate protection. The FDP will receive four ministries, including the Finance Ministry. The parties intend in the coming days to decide who will fill the ministry posts. The coalition agreement has yet to be approved by the party conferences of the SPD and the FDP, as well as by the Green base in a members' vote.
The leaders of the future governing partners also announced decisive action to tackle the coronavirus pandemic. The number of new cases is currently soaring in Germany. Among other things, Scholz announced that a permanent federal and state-level crisis task force would be set up in the Chancellery.
(with dpa)
More about the political system in Germany