Construction about to begin on Fehmarnbelt fixed link
Construction work for the Baltic Sea tunnel is already underway in Denmark. Now it is also to begin in Schleswig-Holstein.
06.01.2021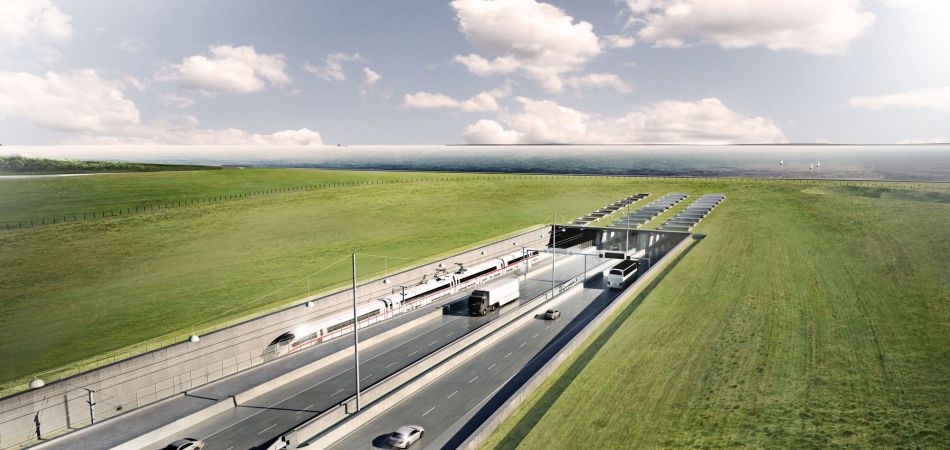 Fehmarn (dpa) – The Fehmarnbelt tunnel has been called many things – the construction project of the century, a milestone, an ecological catastrophe. Soon, construction on one of Europe's largest infrastructure projects is to begin on the German side, said Denise Juchem from the project company Femern A/S.
On 3 November, Germany's Federal Administrative Court had dismissed all complaints against the controversial link between Germany and Denmark. Excavation work for the tunnel itself is scheduled to begin in summer 2021. Conservationists, however, still oppose the ruling of the Federal Administrative Court. They consider the plans anachronistic for reasons of climate protection and are considering an appeal to the Federal Constitutional Court.
In Denmark, on the other hand, where the green light was already given for the tunnel in 2015, construction has already begun. "Construction of the piers for the working harbour has been underway in Rødbyhavn since mid-June, and excavation work for the harbour and the access road has also already begun," said Juchem.
Approximately 18 kilometres long, the road and rail tunnel is expected to connect the German Baltic Sea island of Fehmarn and the Danish island of Lolland from 2029. According to Femern A/S, the tunnel will reduce the travel time between Hamburg and Copenhagen from the current five hours to less than three hours in the future.
More about Germany and Europe