First German-Japanese government consultations
Federal Chancellor Olaf Scholz and several ministers will be meeting in Tokyo. Japan is one of Germany's close partners.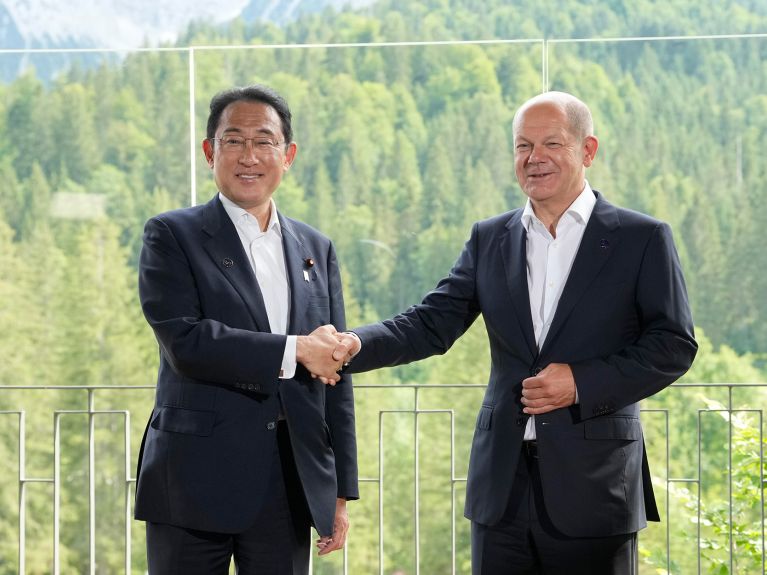 Berlin/Tokyo (d.de/dpa) – Germany's Chancellor Olaf Scholz is travelling to Japan with six ministers to take part in the first German-Japanese government consultations. The participating cabinet members include Vice Chancellor and Economics Minister Robert Habeck, Finance Minister Christian Lindner and Foreign Minister Annalena Baerbock. Among other things, a joint plenary meeting is planned. The chancellor and ministers are also accompanied by a high-ranking economic delegation. Japan holds the presidency of the G7 group of economically strong Western democracies this year; last year Germany was at the group's helm.
Germany and Japan are also standing closely together in the face of the Russian war of aggression against Ukraine. During a state visit to Tokyo in April 2022, Scholz had emphasised after meeting with Prime Minister Fumio Kishida that both countries stood "side by side in defending the rules-based international order". At the time, the two leaders also agreed that both governments would meet for regular consultations in future. Japan has never before engaged in such government consultations with any other country.