Foreign minister on tour of Germany
Germany plans to develop a national security strategy. Foreign Minister Annalena Baerbock has set off on a tour of Germany to talk about this with citizens and businesses.
05.08.2022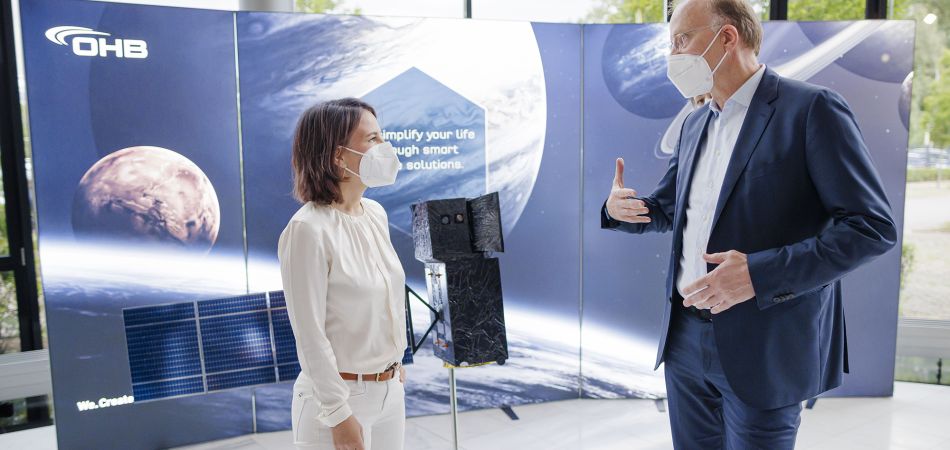 Rostock (dpa) - Foreign Minister Annalena Baerbock has set off on a tour of Germany lasting several days to gather information and suggestions for a national security strategy. The Green politician said at the start of her trip in Rostock on Thursday that the strategy was not only about the security of Germany and Europe in general, but also about how secure individual people feel. "We are aware that security always has a very personal significance."
Baerbock said that her trip would therefore be a "listening tour", adding that she believed it was important for the new strategy to address the concerns and fears of the younger generation in particular. This is why the foreign minister will now be touring Germany by coach, with some interruptions, until the end of next week.
In Rostock, Baerbock visited the Fraunhofer Institute for Computer Graphics Research to find out about marine pollution caused by munitions from the world wars and about the recovery of these munitions. According to estimates, there are still 1.6 million tonnes of conventional ammunition in the German waters of the North and Baltic Seas. The minister then made her way to Bremen, where she wanted to visit OHB System AG, a company that manufactures satellites. 
This is the first time that a German federal government has drawn up a comprehensive national security strategy. It was planned even before the Ukraine war, which brought about a turnaround in German foreign and security policy. Now the Bundeswehr is to be massively upgraded.
Though the Federal Foreign Office is in charge of the security strategy, all ministries concerned with security are involved. Baerbock said she was keen to achieve a networked security concept "that is more than just diplomacy and the military combined". The concept is to take into account three dimensions: protection against war and violence, strengthening of democracy and safeguarding of livelihoods. The new strategy should be ready by the beginning of next year at the latest.