14.02.2018
German economy continues to grow
According to the Federal Statistics Office, Germany posted another quarter of solid growth in 2017.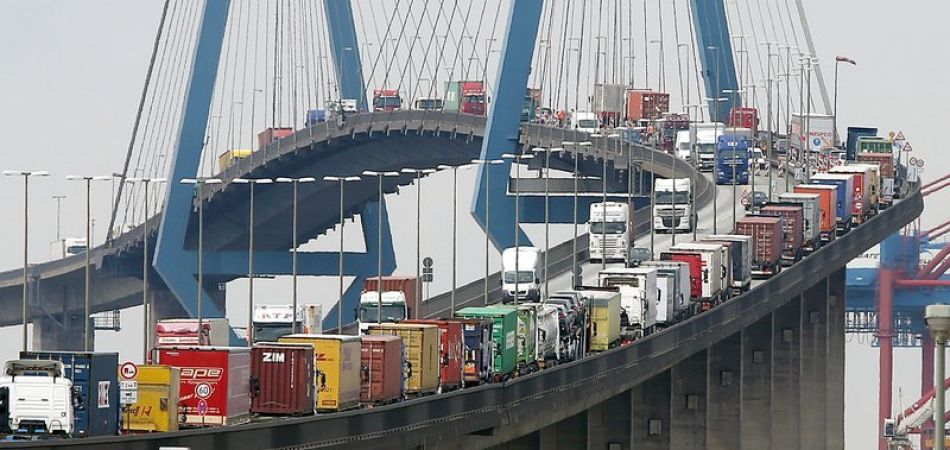 Berlin (dpa) – The German economy grew by 0.6 per cent in the fourth quarter of 2017 compared to the third quarter, the Federal Statistics Office (Destatis) reported on Wednesday.
In the previous quarter - July to September - it had grown 0.7 per cent, Destatis said.
The fourth-quarter figure was in line with analyst predictions.
The economy grew by 2.2 per cent over the whole year in comparison to 2016, its strongest performance in six years and the eighth year of growth in a row.
The slight slowing of growth in the fourth quarter can be attributed to employees taking extra days off to bridge the weekend and two national holidays in October, the most recent monthly report from the central bank said.
"The strong and broadly underpinned cyclical upturn in its underlying trend will not be influenced by that," the Bundesbank said.
Exports primarily drove growth as 2017 came to a close as the global economy recovered and consumers demanded products with the "Made in Germany" sticker. Exporters registered their fourth record year in a row in 2017.
German companies invested more in machinery and other equipment in the last quarter, while investment in construction fell somewhat. Consumer spending remained flat in the quarter.
German GDP grew by a robust 3 per cent when the fourth quarter of 2017 is compared to the same period in 2016, helping lay the foundation for a solid start to the 2018 economic year. GDP grew to 2.8 per cent year-on-year in the third quarter.
The German data are expected to set the stage for the release later Wednesday of official figures underlining the current strength of the 19-member Eurozone.
Last month, the German government revised its 2018 economic outlook sharply up, to a buoyant 2.4 per cent, as strong domestic demand and falling unemployment looked set to power the nation's economy into its now ninth consecutive year of growth.