Google invests a billion euros in Germany
The tech giant is investing in data centres and buying green electricity on a grand scale.
01.09.2021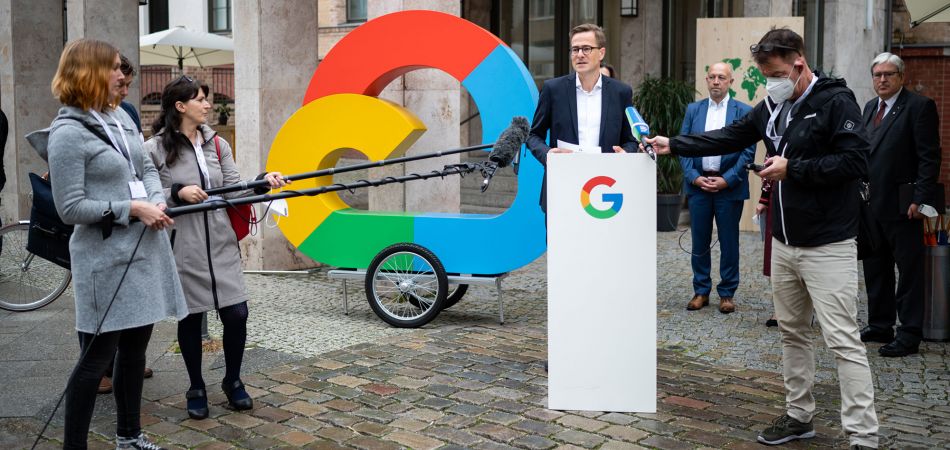 Berlin (dpa) - In the grand circus of high-tech companies, Google seems a bit like a pony that has mastered just one trick: making money with advertising. The ads on Google and YouTube bring the Alphabet group billions, whereas the Cloud business has so far only chalked up losses. However, company boss Sundar Pichai has not given up on the plan to build up the Cloud division as an important revenue source. That's why he also gave the green light for a huge investment in Germany so as not to leave the lucrative German market to the market leaders Amazon AWS and Microsoft.
By 2030, investments in Germany will amount to a good one billion euros. Google is using this money to expand its Frankfurt/Main Cloud region with a new data centre in Hanau. An entirely new Cloud region is even being set up near Berlin. In addition, the company will be indirectly financing wind farms and solar plants in Germany via a major supply contract with the Cologne-based energy provider Engie so that it can use renewable energies to operate the Cloud.
More about research and innovation in Germany