Integrating Ukrainians into the labour market
In Germany, many Ukrainian refugees are expected to stay longer. The labour market is open and companies are keen to integrate them.
19.04.2022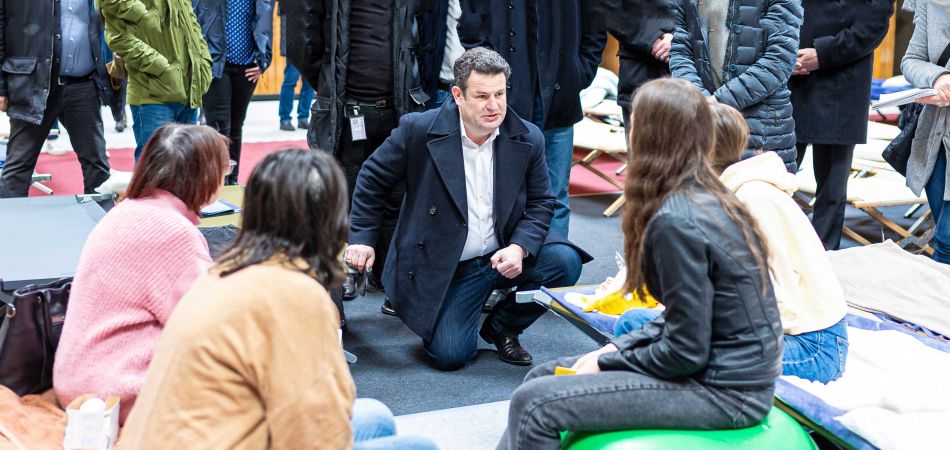 Berlin (dpa) - Although the main focus is currently on helping and protecting the refugees from Ukraine who are fleeing the Russian war of aggression, it is also becoming increasingly important to ensure that they are integrated into the German labour market. "In view of Putin's terrible war of aggression, we are thus preparing for the fact that many refugees will also stay longer", said Federal Labour Minister Hubertus Heil (SPD), adding that the labour market was open. At a meeting with Dax executives last week, German Chancellor Olaf Scholz (SPD) stressed the key role business has to play in integrating Ukrainians who have fled.
In early April, the software giant SAP announced that it was launching a programme, together with its own website, that would aim to "match refugees from Ukraine with job openings at SAP subsidiaries worldwide". Mercedes-Benz "wants to help refugees from Ukraine find new job opportunities", according to a spokeswoman, explaining that it was important for the Stuttgart-based car manufacturer that refugees be quickly granted the necessary residence and work permits. Furthermore, she said that clarity was needed with respect to legal requirements, for example "whether and in which cases certain documents and certificates could be waived that are currently impossible to obtain" – such as proof of the refugees' higher education or training qualifications.
German rail operator Deutsche Bahn alone has "3,000 to 4,000 vacancies at any given time", according to Martin Seiler, the company's board member for human resources. He says that the company has already hired its first Ukrainian refugees, for example as construction engineers, on the telephone hotline or in IT. Siemens is also planning programmes to integrate refugees into the labour market, such as internships for schoolchildren, work experience schemes or classes to prepare them for an apprenticeship, including German courses.