Merkel: No compulsory vaccinations
During a visit to the Robert Koch Institute, the German chancellor speaks out in favour of vaccinations, but rejects compulsory vaccinations as in France.
13.07.2021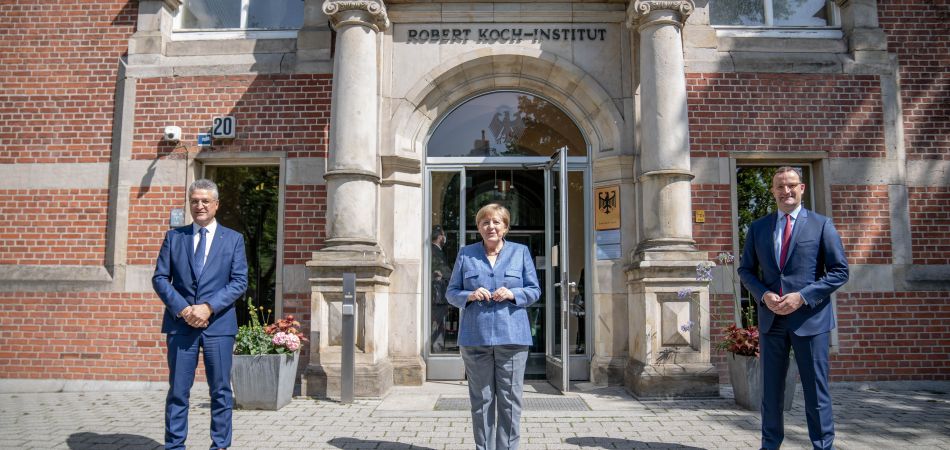 Berlin (dpa) - According to German Chancellor Angela Merkel (CDU), compulsory vaccinations as in France are not planned in Germany. "We have no intention of going down the path that France has proposed. We have said there will be no compulsory vaccinations," Merkel said in Berlin on Tuesday after talks with Federal Health Minister Jens Spahn (CDU) and Robert Koch Institute President Lothar Wieler. She does not believe that trust could be gained by changing this statement, but that it could be by promoting vaccination.
To some, vaccination may seem unnecessary or risky. "And that is why I say to anyone who is still unsure whether or not to get vaccinated: a vaccination protects not only you, but also those you are close to, who are important to you, who you love," Merkel emphasised. Vaccination provides protection not only against serious illness, but also against the burdensome restrictions imposed on everyday life, she said. "The more people who have been vaccinated, the freer we will be again, the more freely we will be able to live again."
Merkel and Spahn had previously exchanged views with Wieler during a visit to the RKI. Among other things, they discussed how vaccinations will influence the course of the pandemic in view of the renewed increase in the number of infections caused by the Delta variant of coronavirus.
Latest coronavirus updates