Merkel pays visit to NATO troops
Germany is the lead nation of the NATO rapid reaction force in 2019.
20.05.2019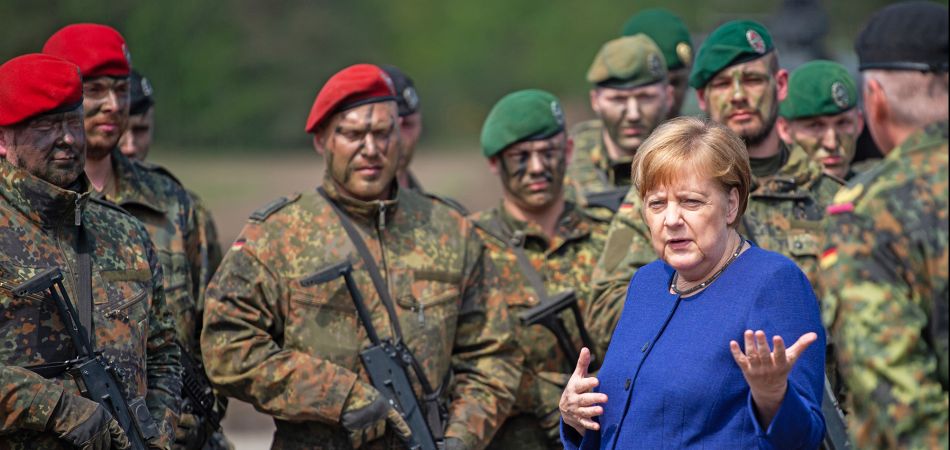 Hanover (dpa) - German Chancellor Angela Merkel paid a visit on Monday to a tank brigade in northern Germany that currently forms the core of NATO's rapid reaction force, for which Germany is the lead nation in 2019.
Merkel was met at the military training ground in Muenster, Germany's largest, by Brigadier General Ullrich Spannuth.
Troops from nine countries participate in NATO's Very High Readiness Joint Task Force (VJTF). Germany took over the lead from Italy at the start of this year.
Germany's 9th Panzerlehrbrigade forms the core of the force, while the Netherlands and Norway provide support, including mechanized infantry. Other contributors to the 8,000-strong unit are France, Belgium, Luxembourg, the Czech Republic, Latvia and Lithuania.
The VJTF is intended to be capable of deployment within 48 to 72 hours. It was set up in 2014 in response to Russia's annexation of the Crimean peninsula.
The troops conducted an exercise in Merkel's presence, showing off various weapons systems and vehicles.