Müller to be new head of UNIDO
The German development minister has been elected as the new head of UNIDO. He still needs to be formally confirmed before taking office in January.  
15.07.2021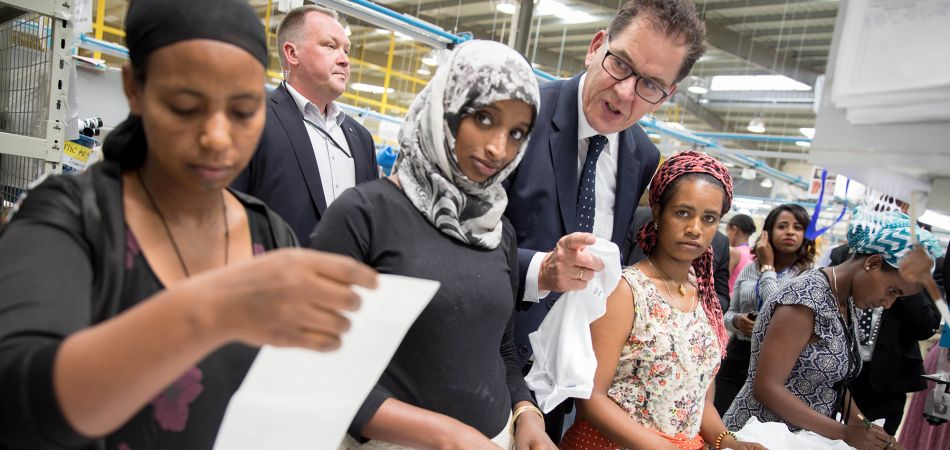 Vienna (dpa) - German Development Minister Gerd Müller has been elected to head the UN Industrial Development Organization (UNIDO). This was announced by several diplomats in Vienna, including EU Ambassador Stephan Klement. The CSU politician prevailed against candidates from Ethiopia and Bolivia. Müller still has to be formally confirmed by the General Assembly of UNIDO member states at the end of the year before he can take up his new post in January.
The UN organization UNIDO was founded in 1966 and has 170 member states. Based in Vienna, the organization is concerned with industrial development in poorer countries, with a focus on poverty reduction and sustainability. It has been headed by the Chinese Li Yong since 2013. UNIDO had been struggling since the mid-1990s after several financially strong members withdrew, including the U.S., Canada, Australia, France and the United Kingdom.
In September, Mueller announced he would no longer be running in the Bundestag elections in 2021. The organization's steering body of 53 nations nominated the 65-year-old to succeed Li on Monday after several rounds of voting. The European Union supported his UN candidacy.
"The fight against Covid-19 and climate change requires greater commitment from developed nations to work with developing countries. We need more innovation and investment, as well as global technology and knowledge transfer," Mueller said after the election, according to a statement from the Development Ministry. "Our goal is equitable globalization, sustainable industrial development, and job creation and future prospects in developing countries."
More about global issues