NATO summit: Merkel talks of a new beginning
Under the new US President Biden, things are finally looking up again in the North Atlantic alliance. But the challenges are not becoming any easier.
15.06.2021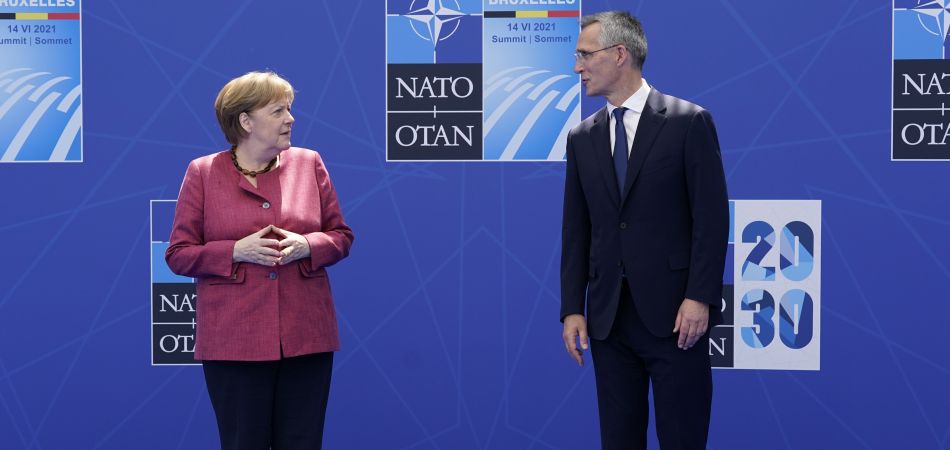 Brussels (dpa) - After a number of difficult years, NATO is closing ranks again and for the first time is targeting China as a strategic rival in addition to Russia. At their summit on Monday, the 30 member states expressed concern about China's rapid nuclear armament, among other things, but also about coordinated political actions by Moscow and Beijing. Close political coordination is therefore important, German Chancellor Angela Merkel said.  She called the summit a new beginning.
For unlike his predecessor Donald Trump, new US President Joe Biden has explicitly acknowledged the alliance and the duty of the US to stand by Europe in Brussels. Biden said in Brussels that this is a "sacred obligation" for the US. "I just want all of Europe to know that the United States is there." As a result, the at times bitter bickering of the Trump years should be a thing of the past.
German Chancellor Angela Merkel made it clear that her main concern is Russia, especially since Moscow sees NATO not as a partner but as an adversary. Possible threats from China should not be ignored, but nor should they be overestimated, the CDU politician said. "So we have to find the right balance there." She added: "China is a rival when it comes to many issues. And China is also a partner in many areas at the same time." With China, as with Russia, a willingness to talk is important in addition to deterrence, she said.
More about peace and security