No details of planned reduction
Germany has no details of planned US troop reduction, says Foreign Minister Heiko Maas.
17.06.2020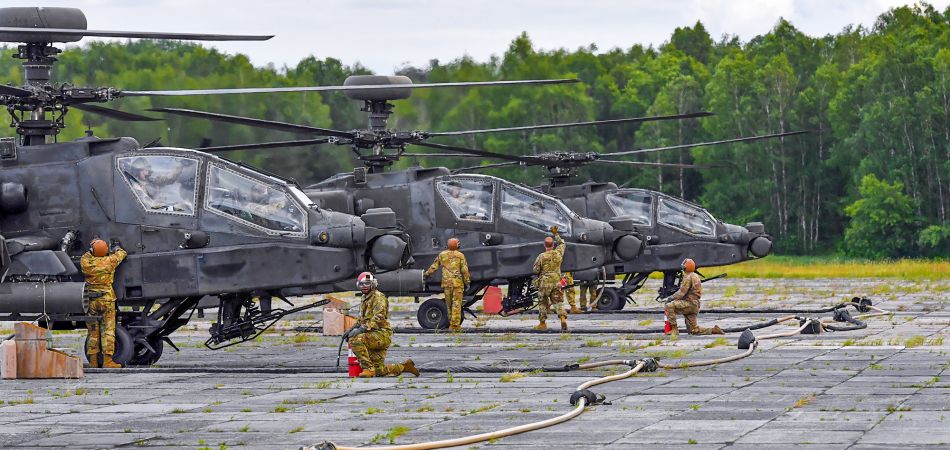 Warsaw (dpa) - The German federal government does not yet know the details of US President Donald Trump's plan to withdraw nearly 10,000 troops from Germany, Foreign Minister Heiko Maas said in Warsaw.
"Neither the State Department nor the Pentagon provided information on that," Maas said, following a meeting with his Polish counterpart Jacek Czaputowicz.
"We have no ... detailed information on when, where and what would be implemented," Maas said.
President Donald Trump said on Monday the United States would draw down its deployment in Germany to 25,000 troops, accusing Berlin of being "delinquent" in payments to NATO.
There are approximately 34,500 US soldiers currently stationed in Germany along with additional civilian personnel, the largest US military deployment in Europe.
Maas spoke of "steps that change Europe's security architecture," but noted that the decision on US troops is in the jurisdiction of the government in Washington.
The US military presence is important for the security of Germany and the United States, but, first and foremost, for the security of Europe, Maas said.
The US announcement is set to be one of the topics at talks among NATO defence ministers on Wednesday and Thursday, according to alliance chief Jens Stoltenberg.
He sought to downplay the development at a press conference in Brussels on Tuesday, pointing out that it is not yet clear how and when US President Donald Trump would implement the decision.
The big picture in recent years is "an increased US presence [in Europe]," he said.
The US presence is "good for Europe, but it's also good for North America and the United States," Stoltenberg stressed. "The transatlantic bond is essential to the strength and success of the alliance."