Scholz expects Sweden's and Finland's rapid accession to Nato
German Chancellor Olaf Scholz addressed the topics of security and energy during his two-day trip to Scandinavia.
16.08.2022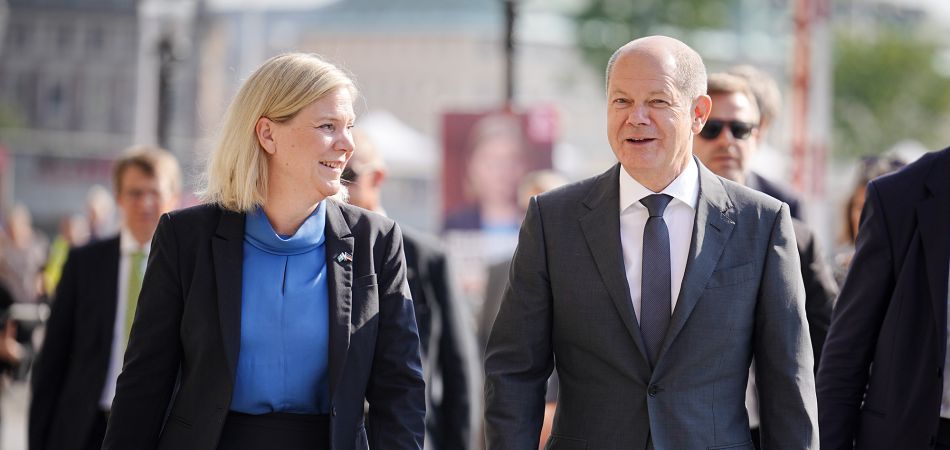 Oslo (dpa) - German Chancellor Olaf Scholz is counting on the Nato enlargement to include Sweden and Finland being completed soon. "My confidence is great that it will now happen very quickly," Scholz said on Tuesday after a meeting with Swedish Prime Minister Magdalena Andersson in Stockholm. He did not want to commit to dates. But he was confident that the seven of the 30 Nato states that have not yet ratified the accession would do so soon.
On Monday, Scholz had participated in a summit meeting of the five Northern European states Norway, Sweden, Finland, Denmark and Iceland in the Norwegian capital Oslo. There he agreed with Norwegian Prime Minister Jonas Gahr Støre on even closer cooperation in the energy sector. At the end of his two-day trip to Scandinavia, Scholz and Andersson wanted to visit the truck manufacturer Scania on Tuesday, which is working together with Volkswagen on concepts for the electrification of truck transport.