Scholz: Putin's war is an attack on democracy
The German chancellor has strongly condemned the Russian war of aggression against Ukraine, saying that Putin's war is an attack "on everything that constitutes democracy".
29.04.2022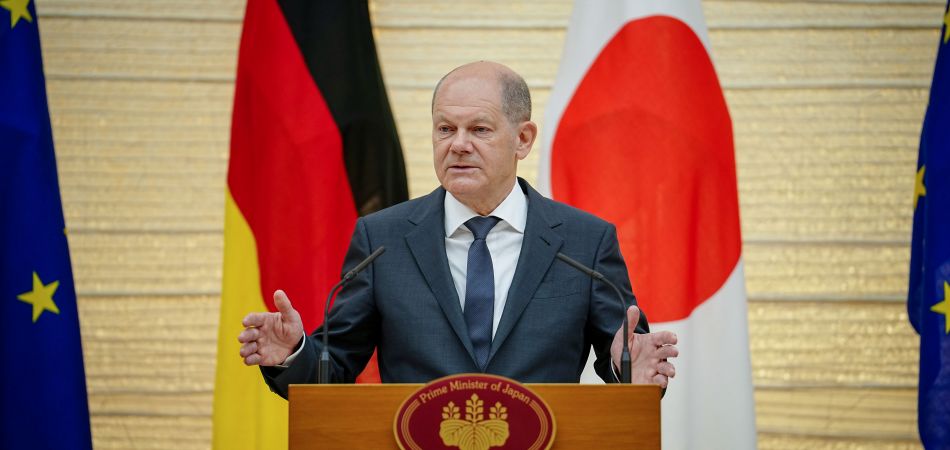 Berlin (dpa) - German Chancellor Olaf Scholz sees the war launched by Russian President Vladimir Putin as an attack not only on Ukraine, but also on the very essence of democracy. In a guest article for the Welt daily newspaper, the SPD politician wrote that Putin's goal was not only to destroy Ukraine: "His war is an attack on everything that constitutes democracy: freedom, equality before the law, self-determination, human dignity." On the other hand, he said that the democratic nations of the world were currently more united than they had been for a long time: "This shows what unites us as democracies: The conviction that law must set limits to power."
"Anyone who denies the existence of common human values does not know what they are talking about. Anyone who does so nevertheless is simply ignorant", Scholz wrote. Such a person does not realise "that a life in freedom, justice and dignity is not an ideal limited to the West" and overlooks the fact that there are humanistic values that are "shared by all people across times and borders". This is also why people all over the world feel "sadness, compassion and anger" when they see the pictures of murdered women, men and children from Bucha or other places in Ukraine.
During a state visit to Japan, Scholz also paid tribute to that country's support for Ukraine in the war against Russia. "From the beginning of the Russian war of aggression against Ukraine, Japan as a G7 partner has unequivocally and decisively stood by Ukraine, Europe and the USA", the chancellor said in Tokyo, adding that it was far more than a political gesture that Prime Minister Fumio Kishida had travelled to Brussels to attend a G7 crisis summit in March. "Because this made it clear that the economically strong democracies of the world stand together." Putin had not expected such unity, he said. "We all recognise that this war is not directed solely against Ukraine, where Putin's army is causing unimaginable suffering and destruction."