05.12.2018
Steinmeier in China
The German president heads to China and will meet President Xi Jinping.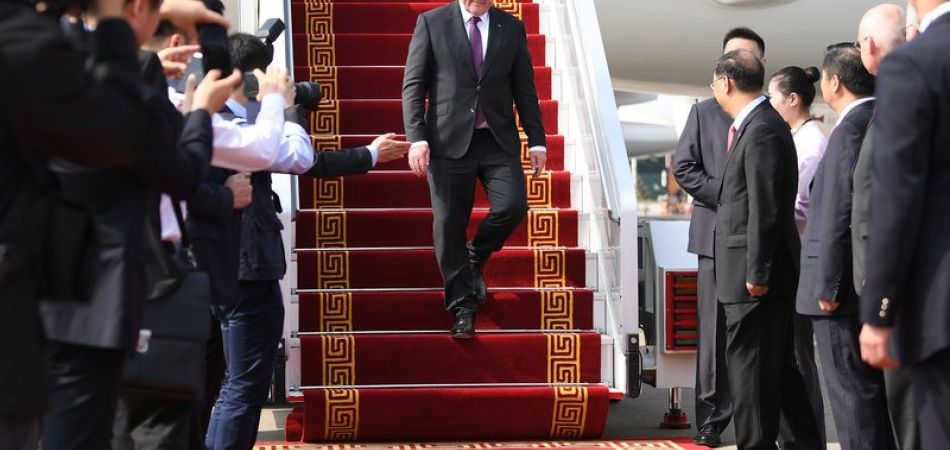 Berlin (dpa) - German President Frank-Walter Steinmeier started a six-day state visit to China on Wednesday, during which the topic of human rights is likely to come up, alongside the economic and social consequences of artificial intelligence.
The visit's comprehensive programme reflects the countries' intense ties, as well as the "complexity and diversity" of German-Chinese relations, said Steinmeier's office in Berlin ahead of the visit.
Since 2016, China has been Germany's largest trading partner.
The visit is the longest undertaken by Steinmeier since beginning his period in office in March 2017. It follows visits by Chancellor Angela Merkel in May 2018 and Foreign Minister Heiko Maas last month.
Steinmeier is to hold talks with German and Chinese businessmen, as well as intellectuals. The visit begins in Guangzhou, before moving to Chengdu and Beijing, where he will meet Chinese President Xi Jinping on Monday.
Human rights are likely to come up when Steinmeier addresses students at Sichuan University. Maas raised the issue of the treatment of the Uighur Muslim minority during his visit.