Steinmeier: Queen's state funeral is "once-in-a-century event"
Germany's president bid farewell in person to Britain's Queen Elizabeth II in London. Mourning flags were also ordered in Germany.
19.09.2022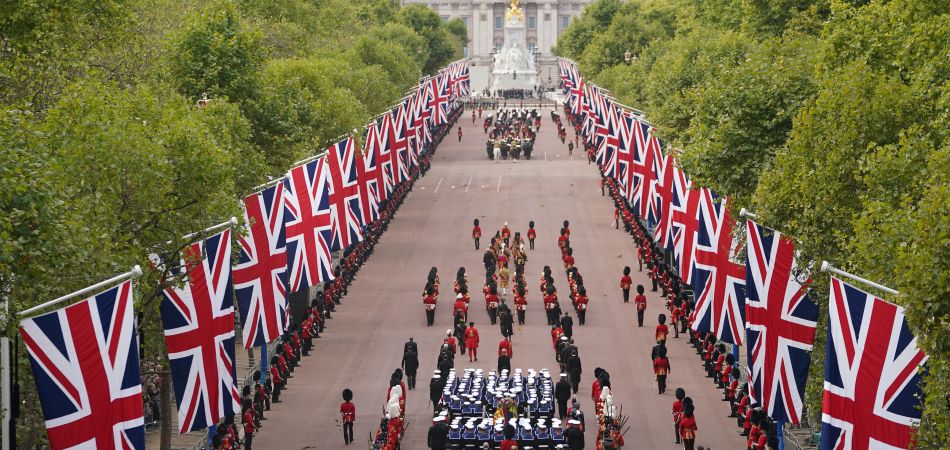 London/Berlin (dpa) - German President Frank-Walter Steinmeier has called the state funeral of Britain's late Queen Elizabeth II a "once-in-a-century event". "People were used to rallying behind this Queen for over 70 years, and now everyone has the sense that something is missing, not only in Britain and in London, but worldwide," Steinmeier said in an interview with TV channel Zweites Deutsches Fernsehen (ZDF).
Steinmeier and his wife Elke Büdenbender bid farewell in person to Britain's Queen Elizabeth II at her coffin on Sunday evening. In the livestream from the UK parliament's Westminster Hall, the couple could be seen gazing silently for a few minutes at the coffin laid out there and bowing.
The Queen had died a week and a half ago at the age of 96. Hundreds of heads of state and government, crowned heads and dignitaries travelled to London for the funeral service on Monday. Hundreds of thousands of people took to the streets of the UK capital to bid farewell.
Flags in Germany were also flown at half-mast for the state funeral. Federal Minister of the Interior Nancy Faeser ordered mourning flags for all federal authorities, her ministry announced.