Everything depends on containers
There have been bottlenecks in the supply of some goods between China and Europe. Why has this happened? We asked the logistics giant Hapag-Lloyd.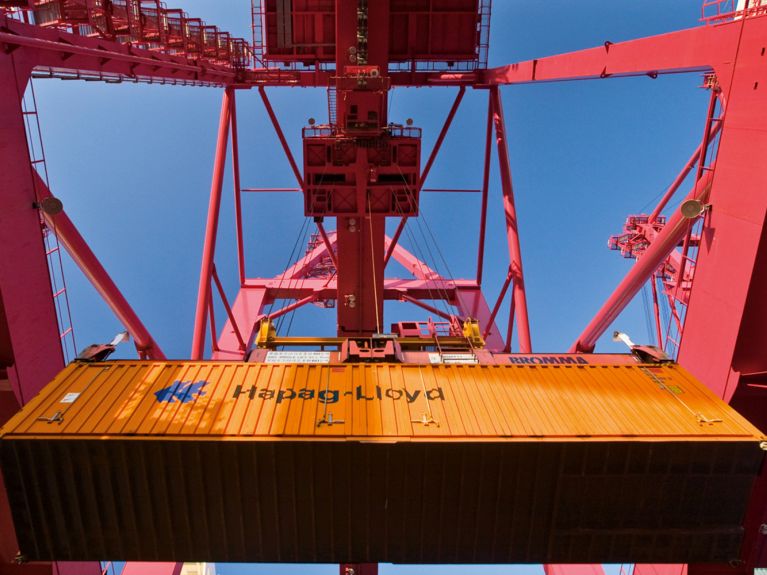 Hapag-Lloyd is the world's fifth-largest container transport company. The Hamburg-based logistics firm has 234 modern container ships and container capacities totalling around 2.7 million TEU (Twenty-foot Equivalent Units). Nils Haupt is the director of corporate communications.
Mr Haupt, trade between China and Germany / Europe is not really in full swing despite there being no shortage of orders. Why is this happening?
It all started a year ago when the New Year Festival in China was extended because of coronavirus,  the production of goods collapsed and the high demand from Europe could not be met. Then the situation was reversed: demand declined rapidly because Europe went into lockdown. This was followed in the second quarter by a gradual recovery and in the third quarter by a surprisingly steep increase in demand, which is continuing to this day.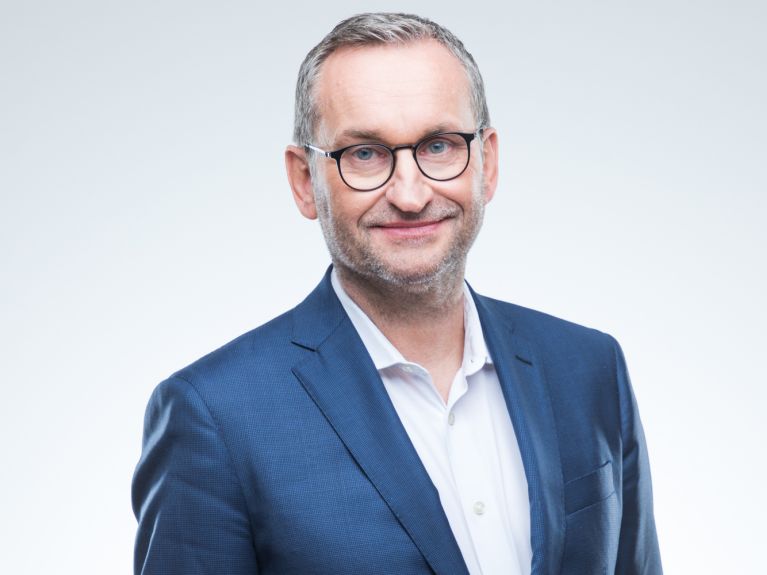 But surely that is good news for your industry…
Yes, but demand surged so quickly that ports lacked the necessary containers, ships and capacities, despite the fact that we even transported empty containers back to China as quickly as possible because they were needed so urgently there. The situation was also not eased significantly when we purchased and leased around 300,000 TEU containers.
What is the reason for the sudden demand?
For one thing, companies in Germany did not order any new goods during the lockdown because of the economic uncertainty, opting instead to use up their stocks. It was only in the third quarter that they began to replenish their inventories. And for another, people in Germany spent a lot of money on goods because they were unable to go out or take a holiday.
Which goods are particularly affected?
We transport very large quantities of home sports equipment, consumer electronics, furniture, do-it-yourself equipment such as drills, and domestic appliances like coffee machines and toasters. There is also extremely high demand for bicycles, with the result that you may have to wait months for certain models just now.
Are prices climbing as delivery times increase? Apparently container prices have risen nearly four-fold.  
We have long-term contracts with very many of our clients, so freight rates do not change in those cases. That said, anyone who needs a container really quickly just now will certainly pay four times the usual price. This will have virtually no impact on consumer prices, however. At additional costs of $6,000 and a container that is packed with perhaps 100,000 t-shirts, the transport costs per shirt are just a few cents.
Is there any sign of the situation easing?
Currently all containers and all container ships are out, and I really mean all of them. In the first quarter, which normally tends to be rather weak, we are more or less fully booked. We only expect the situation to ease somewhat in the second quarter.