The engine room of the Internet
Discover why more and more data centres are being set up in Frankfurt and what is going on behind their windowless grey facades.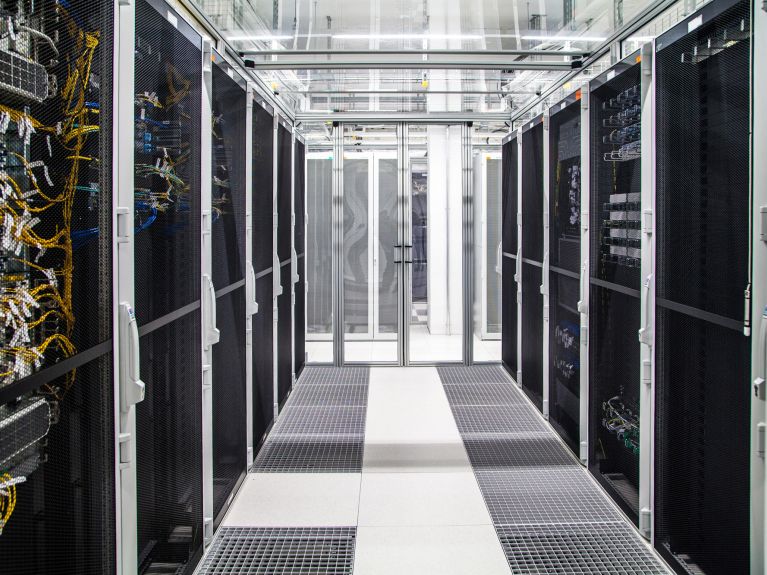 When a data centre operator announced the investment of billions of euros in Frankfurt am Main in July 2020 the public spotlight in Germany focused on a sector that had previously worked invisibly (mainly for security reasons) behind windowless grey facades.
What prompted this attention?
Interxion, the Netherlands-based business group, announced plans to transform the grounds of the former mail-order company Neckermann into a "digital park". It intends to build over ten new data centres there with its first customers moving in around the middle of 2022. Interxion is one of the leading operators of data centres in Europe.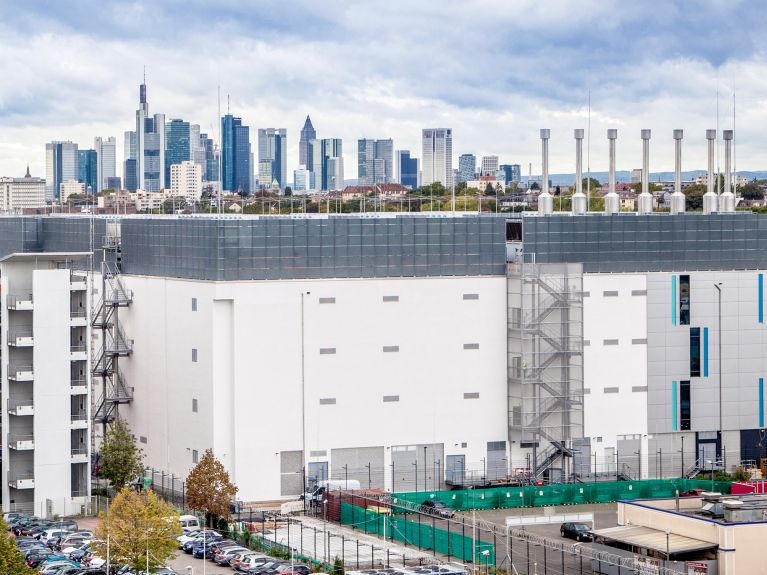 Why Frankfurt?
Frankfurt is the location of the world's largest Internet exchange: DE-CIX. It was installed in the mid-1990s. Since then its growth curve has only pointed in one direction: steeply upwards. The coronavirus pandemic has given digitalisation another boost. In autumn 2020 the record of 10 terabits per second was broken. That roughly corresponds to the amount of data stored in a 220-kilometre-high pile of DIN A4 sheets of paper. The Internet exchange has a magical attraction for data centres because proximity to it reduces latency, the time delay involved in data transmission.
What happens in data centres?
Operators like Interxion provide customers with the space and infrastructure for their data processing. Decisive factors here are an uninterruptible power supply, climate control and maximum security. "You have to imagine it like a rented apartment," says Holger Nicolay, Business Development Manager at Interxion. "The only difference is that you bring your servers, not your furniture."
Why is business booming?
With roughly 60 data centres, not including internal corporate facilities like those run by Deutsche Bahn and Deutsche Bank, Frankfurt is by far the largest location for the sector in continental Europe. This is a result of the rapidly increasing demand for computing power. That is also the case although the heyday of 5G, artificial intelligence and the Internet of things has not yet even begun. Gaia-X, the European cloud initiative, is also only just taking off. By setting up its own sovereign data infrastructure, the European Union aims to make itself less dependent on US and Chinese cloud providers.
You would like to receive regular information about Germany? Subscribe here: