Ahead in basic research
How well positioned is Germany in the field of artificial intelligence? Three questions for AI expert Professor Antonio Krüger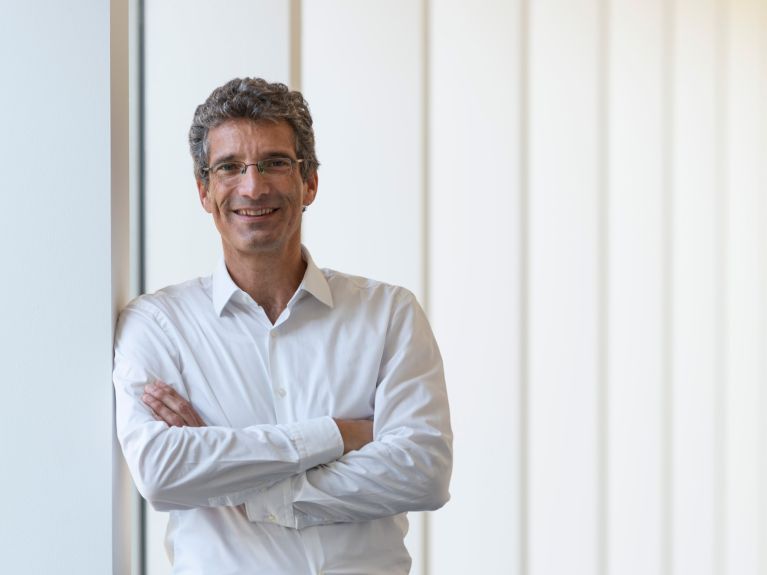 Professor Krüger, why is it important for Germany to be among the best in the world in artificial intelligence (AI)?
That's because almost no manufacturing process will be able to get by without artificial intelligence in the future. In the car industry, for example, the engineering involved in producing a first-class engine will no longer be decisive, but the software that controls it. If you can't keep up with developments here, then value creation will move to other countries. You will continue to be able to produce, but effectively you will be nothing more than a workbench for products and services developed elsewhere.
It is said that the USA and China are already much further ahead. What is Germany's international position here?
In the field of basic research we can easily keep up with other top nations, such as the USA, China or Canada. When it comes to applications, our great strength lies in our economy's focus on privately owned small and medium-sized enterprises. The industrial use of AI is an enormous market, and here Germany and Europe have good prospects of playing at the very top of the league in future. Our data protection rules, which are supposedly so detrimental to innovation, could ultimately prove to be a competitive advantage. That's because the more complex AI systems become, the more important it is that we can also trust them. A high standard of data protection is indispensable for that.
AI applications cannot live without the brilliant minds that develop them. How do these talented individuals see Germany?
I believe top AI centres like the Technical University of Munich (TUM), Cyber Valley in the Stuttgart/Tübingen region and the German Research Center for Artificial Intelligence (DFKI) can now keep up with the competition. We are successfully building and linking together increasingly better and more attractive ecosystems focusing on both research and applications. In AI applications are usually just around the corner, as it were. And that soon makes things very interesting for talent.
Professor Dr Antonio Krüger is Managing Director of the German Research Center for Artificial Intelligence (DFKI).
You would like to receive regular information about Germany? Subscribe here: