Fränzi Kühne: Digital affairs expert
Young, female, digitally savvy and the youngest female member of a Supervisory Board in Germany: What is the secret of Fränzi Kühne's success?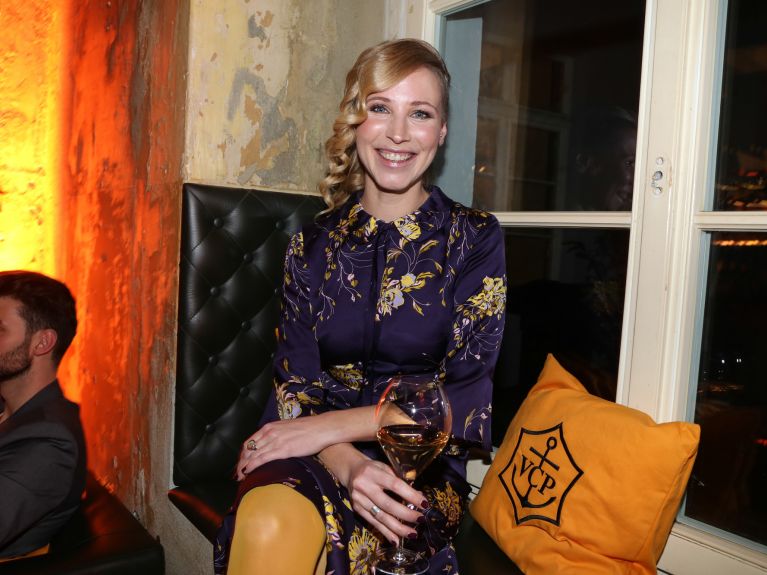 Germany. Fränzi Kühne makes headlines: In June 2017, the founder of the Berlin digital agency TLGG became the youngest female member of the Supervisory Board of a listed company in Germany, but she by no means fits in with the cliché of a businesswoman. What is it that characterizes the 34-year old? Five facts about Fränzi Kühne.
Who is Fränzi Kühne?
Fränzi Kühne likes to wear jeans and Converse shoes. She likes audio books, Christmas, tulips, and the cult German detective series "Tatort". That is what she says about herself. In 2008 she quit studying Law, and with two friends founded the digital agency "Torben, Lucie und die gelbe Gefahr" (TLGG) in Berlin. Since then she has been on the road to success and now has some 170 employees working for her. In June 2017, the Berliner was elected to the Supervisory Board of freenet AG, making her the youngest female member of the Supervisory Board of a listed company in Germany.
Why does freenet AG need Fränzi Kühne?
It is the task of the Supervisory Board, which is made up equally of shareholders and experts, to supervise, but also advise, the Management Board. In Fränzi Kühne, whom freenet AG proposed for the position of shareholder representative, the stock corporation has taken on board a digitization expert and taken care of the female aspect of the committee. As Managing Director of TLGG, Kühne has already advised companies such as E.ON and Lufthansa on digital business models. "We make companies aware of current trends, and point out, for example, with which start-ups a cooperation agreement would be worthwhile," she says. Expanding existing business in line with digitization and using it to exploit new opportunities "is extremely relevant for freenet AG as well," Kühne says. Sensor technology and autonomous driving are future markets, she adds: "In this context, who earns money where has yet to be clarified."
How does Fränzi Kühne work?
Fränzi Kühne sets less store by strict hierarchies and champions self-organization and responsibility: After all, working should be fun, sometimes even in the company's own ball pool. With the support of their female boss, male colleagues take longer than the standard two months' paternity leave; and as the mother of a small daughter, Fränzi Kühne is also offline sometimes at weekends.  
How is she approaching her new role as Supervisory Board member?
"I would like to understand freenet AG's role," Kühne says. That is why I ask the members of the Management Board and their staff what problems they have, and what is on their minds day in day out." But she doesn't intervene: "My job is to give the Management Board advice." 
How does she make her voice heard among all the men on the Supervisory Board?
No problem for Fränzi Kühne: "Very few on the Supervisory Board have anything to do with digitization," she says. "As such, my fellow members are grateful for my knowledge." Though she prefers talking about her specialist subject than the prescribed quota of women on German Supervisory Boards, she nevertheless thinks it is meaningful: "Otherwise women unfortunately have no chance of getting to the top."