The heart of the German economy
German SMEs mean economic success. Discover the most important facts and figures relating to the German economy's secret to success..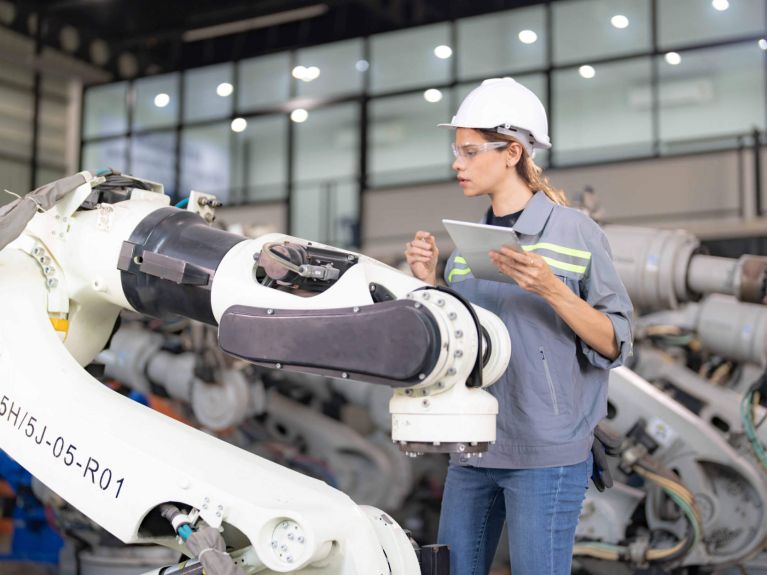 Although many large corporations from Germany are household names worldwide, small and medium-sized enterprises (SMEs) are the backbone of the German economy. Learn everything you need to know about German SMEs. 
What role do SMEs play in the German economy?
56 percent of the more than 38.4 million employees in Germany worked in small and medium-sized enterprises in 2021. They generate over half of the net value added in Germany and provide more than 81 percent of the country's apprenticeships and vocational training places. 97.1 percent of German exporters are SMEs. 
What is an SME?
There are various definitions for small and medium-sized enterprises (SMEs). The German government uses the term to refer to companies with an annual turnover of less than 50 million euros and fewer than 500 employees. For the purposes of its allocation and funding guidelines, theEuropean Commission defines SMEs as companies with up to 250 employees and a maximum turnover of 50 million euros or maximum balance sheet total of 43 million euros, on the other hand.  
How many companies in Germany are SMEs?
There are 3.2 million small and medium-sizedenterprises in Germany, accounting for 99.3 percent of all German firms. 
What is the difference between SMEs and family-owned businesses?
Wenn people in Germany talk about SMEs, also referred to as the "Mittelstand", they often equate them to family-owned businesses. This is not necessarily the case, however. It's true that many family-owned businesses are small and medium-sized. Around 95 percent of all SMEs are owned by three families at the most. They include those owned by the more than 800,000 people with a migrant background who have their own company in Germany. There are however many significant exceptions. 
Why are SMEs and family-owned businesses so successful?
This is what the Federation of German Industries has to say on the matter: "What plays the decisive role is not least the combination of ownership, responsibility and control. In most cases, the owners themselves run the company. They hold considerable shares in it and are frequently liable with their private assets. It is therefore natural for company owners to do their best to take sustainable decisions." In addition, smaller firms can generally react more quickly to changing market situations than larger companies.  
How many German SMEs are "hidden champions"?
Germany is the country of hidden champions, world market leaders in their industries of which the public is hardly aware. There are around 3,400 such hidden champions worldwide – nearly 1,600 of them come from Germany, and nearly 40 percent of these are small or medium-sized enterprises.  
How innovative are SMEs?
Roughly a third of the innovative capacity of German companies comes courtesy of SMEs. For the most part, this capacity is generated by firms that continuously pursue research and development: 32 percent of innovation expenditure and 35 percent of R&D spending in the German economy comes from SMEs. However, these figures are changing constantly because the number of innovative start-ups is rising all the time in Germany.