Heating for 100,000 people
A German company is building the world's biggest heat pump in Esbjerg in Denmark, but this is only the beginning.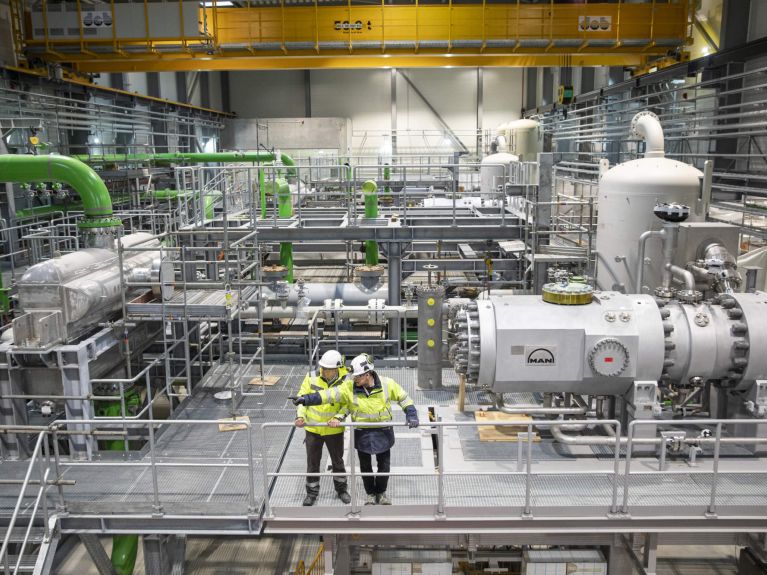 Heating gives off CO₂. This simple equation means that the energy consumed by buildings is responsible for vast quantities of greenhouse gases which harm the climate. But all that will soon change in the Danish harbour town of Esbjerg. That's where MAN Energy Solutions from Germany is building the largest heat pump of its kind in the world. It will provide zero-emission and environmentally heating to up to 25,000 households and 100,000 people from the winter of 2023, and represents a major building block in Esbjerg's innovative "District Heating for the Future" concept. Mayor Jesper Frost Rasmussen says, "The people of Esbjerg expect us to find green solutions."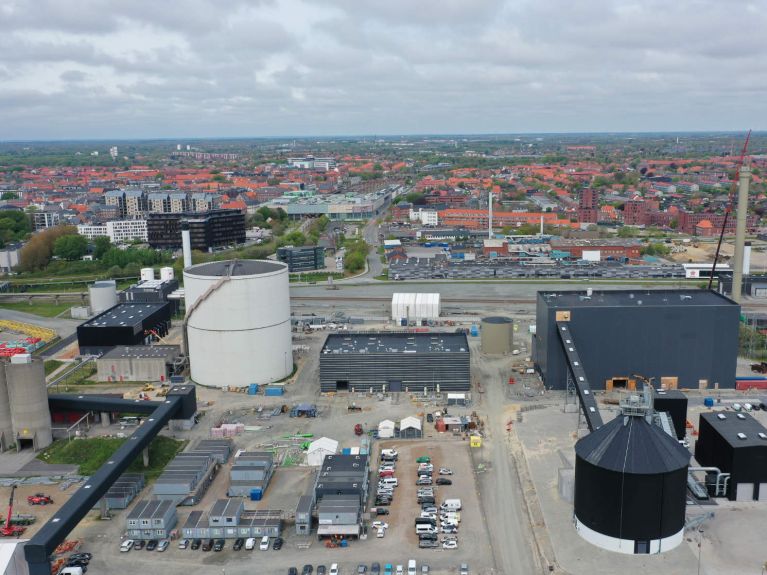 On the outside the heat pump is just a black box, but to the untrained eye the inside is a maze of pipes, tubes, vessels and compressors which uses electricity from wind turbines to heat up to 25,000 homes with just two or three degrees of heat extracted from sea water. It also uses carbon dioxide as a coolant, as Esbjerg insisted that even in the case of an (unlikely) accident, there must be no risk of harm to the German-Danish Watten Sea national park.  
Safe system produces environmentally friendly energy 
The main risk from defective heat pumps comes from releasing potentially poisonous coolant. That's why using CO₂ throughout the whole system is a key innovation feature of the technology developed by MAN and ABB, as the gas is harmless in terms of toxicology and the immediate environment. But the MAN ETES (Electro-Thermal Energy Storage) heat pump can be expanded to do much more. MAN boss Uwe Lauber says, "You can also use it to produce cooling, such as for hospitals in summer", or turn heat into energy. 
MAN Energy Solutions is based in Augsburg. It is a subsidiary of Volkswagen and has developed a global reputation for diesel engines over many decades. However, in only a few years the specialist in internal combustion engines has turned itself into one of the most innovative companies working in the field of large heat pumps. The facility in Esbjerg is just the first major project of this kind. In Aalborg in Denmark construction is already underway of a power station which is two-and-a-half times as big.  
In Germany, the world's largest industrial heat pump is being installed at BASF's facility in Ludwigshafen. The aim is to reduce carbon emissions from the world's largest chemicals producer by up to 390,000 tonnes a year. The MAN facility also uses waste heat from BASF's water cooling system as an energy source.