New ideas for a sustainable future.
Many startups want to use their ideas to make the economy more sustainable. Let's meet three businesses from Germany.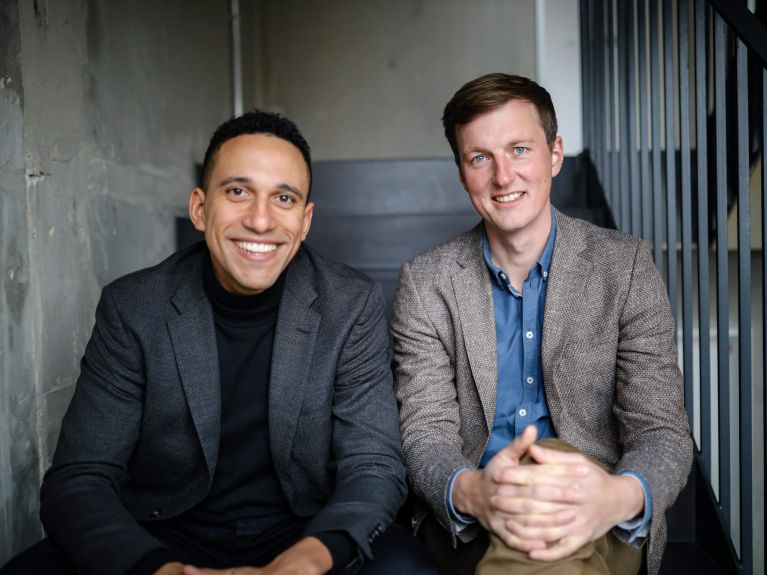 Einhundert Energie 
Many people who rent their homes in Germany would like to use solar power but they do not own their own home where they can install panels. That's where Einhundert Energie comes in. The startup from Cologne wants to make it easier for people to get electricity from solar power, including in rented homes. To make this possible, real estate companies lease their roofs to Einhundert Energie so that owners of the buildings don't have to worry about installing solar panels. Einhundert Energie looks after the funding, planning and installation of the panels, as well as selling the electricity. The largest rental electricity project so far started in Cologne in October 2023, with 800 renters involved. It is expected to save 500 tonnes of CO₂ a year. This puts Einhundert Energie at the forefront of rental electricity providers around the world.
Ecoworks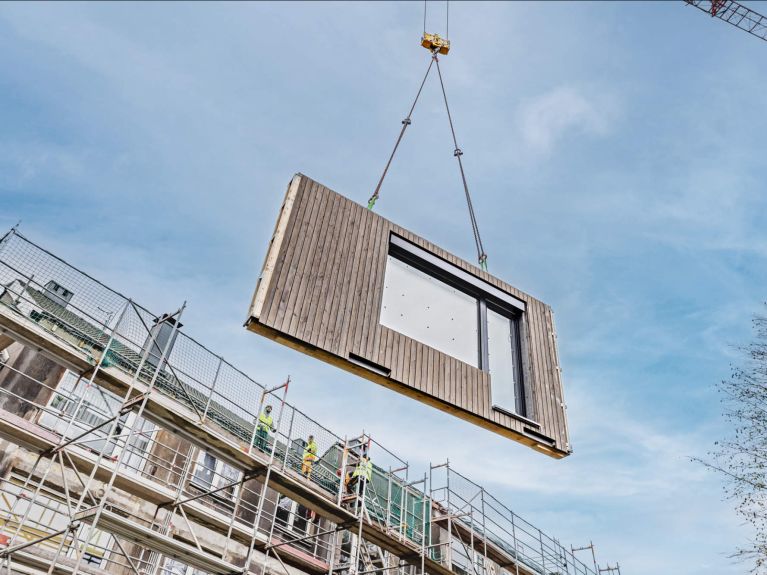 Millions of buildings will need refurbishment to improve their energy use if Germany is to achieve its climate goals. But that's usually expensive and time-consuming. To deal with this problem, Ecoworks from Berlin offers standardised renovations of buildings. Instead of using complex individual parts, the company uses prefabricated elements including sustainable insulation or windows which are manufactured in semi-automated processes. This allows inefficient buildings to quickly transform into homes which, if the right technology has been fitted, can actually generate more energy than they use. 
ProteinDistillery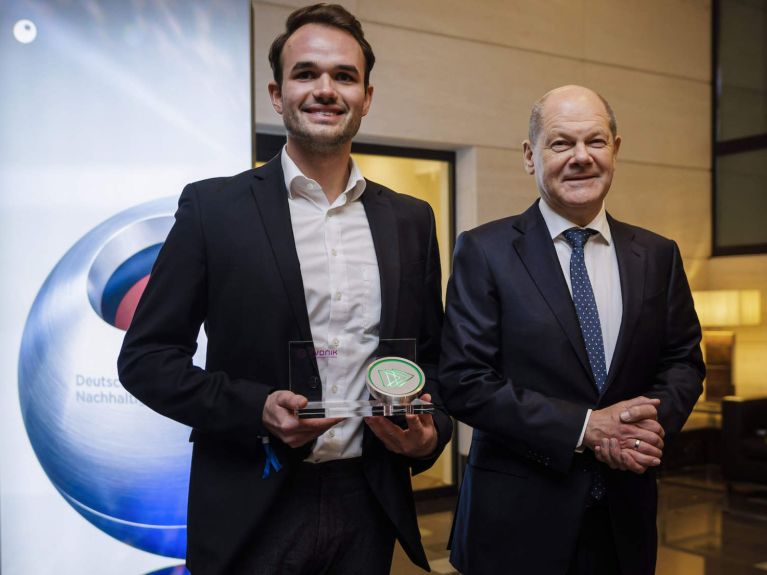 Hailing from the town of Ostfildern near Stuttgart, ProteinDistillery is a food startup which processes leftover yeast from the brewing industry in an innovative way to create a protein mix which isn't just vegan but has a neutral flavour, too. That means it can be used in a wide range of ways in food production, from meat replacement products to baked goods. This gives the versatile protein mix a clear edge over other non-animal-based protein sources. The company is also helping Germany's many breweriesto contribute to making food healthier and more sustainable. ProteinDistillery won the German Sustainability Prize in 2023.