Good food for everyone
The Federal Government's food strategy aims to create "a healthy environment for food and exercise" from 2023.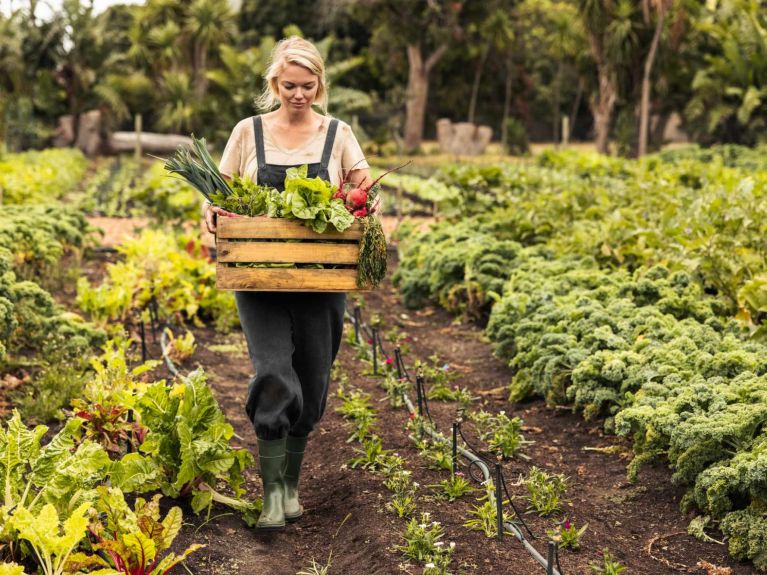 Eating healthily often means being healthy, so the Federal Government wants people in Germany to eat more healthily and sustainably. The Federal Ministry of Food and Agriculture (BMEL) has been carrying out a wide-ranging participation process for the food strategy since summer 2022. It has heard from representatives of science, the food industry, environmental and consumer protection, the federal states, local authorities and civil society. According to a BMEL spokesperson, the responses the workshops, surveys and position papers are currently being evaluated. 
The Federal Government approved a position paper in December 2022 which set out the framework and structure for the food strategy. 
What are the key points of the food strategy?
The position paper sets out the guidelines for the Federal Government's future food strategy. The government's aim is to make a contribution to transforming the food system, creating the necessary conditions and structures so everyone in Germany can eat healthily and sustainably. At the same time, this helps protect the environment, climate and species diversity, as well as helping achieve food security for the future. 
How can the goal of healthy eating for all be achieved?
To make it as easy as possible for everyone to eat well, the plans include providing healthy and sustainable food through the catering industry, particularly in nurseries, schools, hospitals and care homes, as well as in canteens in the workplace. The government also plans to promote skills for healthy and sustainable eating, while also making it easier to for people to make plant-based food the key element in their diets. 
Why is healthy eating important?
Policymakers want the food strategy to counteract the health impact of imbalanced diets, such as obesity and cardiovascular disease. The impact on the environment, species diversity and the climate is a further consideration. For example, the farming and food system is responsible for around a quarter of Germany's greenhouse gas emissions. 
When will the food strategy come into effect?
The plan is for the Federal Cabinet to approve the food strategy by the end of 2023, with the first measures coming into effect by 2025.
Would you like to receive regular updates about Germany? Sign up here: