Global player
Germany is a major economic power. What is the source of this strength? And how does Germany fare in international comparisons?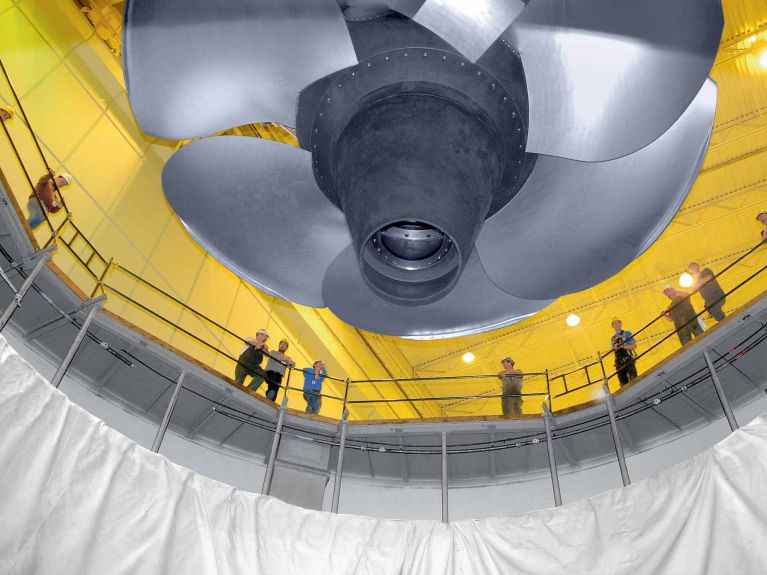 Germany is the largest economy in the European Union (EU) and the fourth largest in the world after the USA, China and Japan. The German economy owes its competitive edge to a strong industrial base, a high level of innovation, and a strong environmental focus.
1st place in the Competitive Industrial Performance Index
Industry is a key pillar in the German economy. In the current edition of the Competitive Industrial Performance Index published by UNIDO, the United Nations Industrial Development Organization, Germany has again reached the top position. This index evaluates the ability to develop, improve, produce and export industrial goods.
9th place in the Global Innovation Index
In the current ranking of the World Intellectual Property Organization (WIPO) Germany is among the countries with the highest expenditure for research and development. The level and quality of innovations created in Germany are considered exceptional, and the level of interactions within Germany's innovation ecosystem is equally remarkable. In the area of cooperation between universities and industry Germany holds 8th place, 3rd place in cluster development, and 1st place in patent applications.
In the top ten of the Environmental Performance Index
The current Environmental Performance Index, published by Yale University, shows how well countries are doing in environmental protection. Germany comes in at 10th place. A total of 32 indicators were evaluated in the eleven categories of air quality, sanitation and drinking water, heavy metals, waste management, biodiversity and habitat, ecosystem services, fisheries, climate change, pollution emissions, water resources and agriculture.
You would like to receive regular information about Germany? Subscribe here: