A paradise 
for young 
innovators
The Berlin business startup scene is colourful and diverse. Some young firms employ large numbers of people and are attracting international interest.
17.12.2014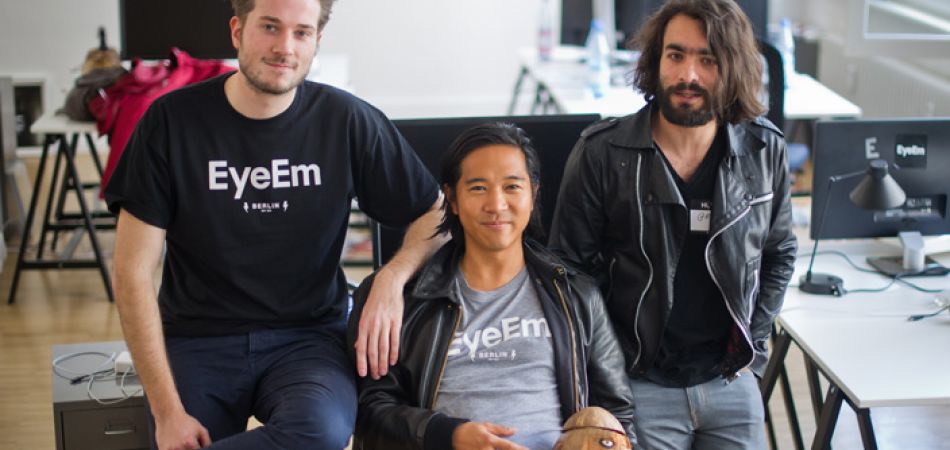 Naren Shaam was born in Bangalore, studied in Harvard and founded a company in Berlin in 2012. The 31-year-old entrepreneur says it was a carefully considered decision: "I asked myself the question: 'Where can I best set up a successful firm?' And the answer was totally obvious: Berlin." This is not only due to the fact that living and working here is less expensive than in other European metropolises. Above all, the city also attracts many talents from all over the world. Like Shaam himself.
Shaam came to Berlin without being able to speak a word of German and without knowing much more than Alexanderplatz in the city centre. He brought with him a business idea and money from American investors. He had come up with the idea after travelling through 14 European countries for three months two years earlier. He had always wanted to get from A to B as quickly and cheaply 
as possible, but it was not so easy to find out 
which routes and means of transport were the 
best option. "I often spent more time planning than travelling," explains Shaam. He wanted to change that – and set up a website: GoEuro offers a simple search engine that shows all the alternative travel options by bus, rail or air – even including transport links to the airport.
Investitionsbank Berlin has calculated that a new Internet company is founded every 20 hours in 
Berlin. That also makes Berlin Germany's digital capital. Setting up a business has again become 
attractive for young people. You can see this in many places in Berlin. Some young entrepreneurs work on their business idea at the now famous Café Sankt Oberholz at Rosenthaler Platz in Berlin-Mitte – or in coworking spaces like Betahaus. Founders – and also free-lancers – can rent workrooms or desks here flexibly and cheaply and 
exchange information and network with other business founders and creative workers. Programmers work here alongside photographers, architects, designers, lawyers and journalists.
In the meantime all the city's major universities have their own founder centres and chairs of entrepreneurship. Almost every evening, founders can attend events where the startup community gathers and networks. Large events, such as Hy!, Long Night of Startups or Eureka, also attract international audiences. Investors from Europe and overseas long ago noticed the Berlin startup scene. Bill Gates is one of them. Together with other investors, the Microsoft founder invested 35 million dollars 
in ResearchGate, a Berlin startup whose Internet platform enables researchers from all over the world to exchange research results. "When I presented the idea to my professor in Hanover years ago, he dismissed it as frippery," reports founder Ijad Madisch. He went from Hanover to Harvard, won support for his idea and founded ResearchGate in 2008. Madisch also felt the ideal location 
for his startup was Berlin. Today the business has over 120 employees and over five million members. "My professor from Hanover is now also one of them," says Madisch.
Large corporations' interest in the Berlin startup scene is enormous – and this can be seen almost everywhere. Microsoft has located its capital city offices on the splendid central boulevard Unter den Linden: below there is a café for the general public and the upper floors provide rooms for company business, but under the roof you will find an entire floor for startups. If you have a business idea, you can apply to receive four months of intensive 
support from experts and use the premises and technology to develop an idea into a business plan. Microsoft's competitor Google is also active in 
the city. The Internet company is involved in the Factory, a startup campus where, among others, the music platform Soundcloud and app developers 6Wunderkinder have set up shop. In addition, Deutsche Telekom, the Springer media group, the Bayer chemicals giant and the SAP software company also have their own business incubators. The old economy is seeking to make contact with the startup scene to benefit from young innovative firms – and ensure it doesn't miss a trend.
Rocket Internet is the best known and definitely 
the largest – but probably the most controversial – business incubator in town. The three brothers Marc, Oliver and Alexander Samwer, who made 
a lot of money through the sale of their online 
auction house Alando and ringtone provider Jamba, have professionalised the founding process and transformed Rocket Internet into a startup forge. In 2013 alone, they collected two billion 
euros from investors. Meanwhile Rocket employs over 20,000 people in more than 100 countries. However, its head office is not in Berlin. Oliver Samwer once described himself as "the most 
aggressive man on the Internet". His business methods are frequently criticised. The first startup Alando was a copy of the US online auction house Ebay.
Many of the firms associated with Rocket are 
also clones of proven and successful business 
models. This has given Berlin the less flattering reputation of being something of a copycat metropolis. Nevertheless, the work of the Samwers has made a major contribution to the concentration of so many successful startups in Berlin. Many 
former Rocket employees and associates of the Samwers have founded their own companies. Wooga is one example: colourful monsters dec­orate the walls of the bright and airy offices in 
the former bakery on the border between the 
hip districts of Mitte and Prenzlauer Berg. 
Wooden alcoves and multi­coloured cushions invite employees to leave their computers. Wooga has repeatedly had to re­organise and expand its 
offices because the company has grown rapidly since it was founded in January 2009. Wooga develops games that aim to appeal to everyone and fill those times in between. The developers put their games on smartphones very early on – and have been extremely successful. Today the company employs over 250 people from 40 nations – and 50 million people play Wooga games every month.
The capital city's best known startup is Zalando. The online fashion retailer got big with the support of the Samwer brothers and was floated on the stock exchange in October 2014. That was an important step – not only for Zalando, but also for the scene as a whole. That is because venture capital only flows where investors envisage a chance of getting their money back with a profit within a few years. It was therefore important to see that the path to the stock exchange is open for innovative young firms. When Oliver Samwer recently met with Angela Merkel in Berlin, his most important message to the Federal Chancellor was: "We have enough founders with good ideas. There's a lack of venture capital to enable companies to grow big."
Naren Shaam has no lack of capital at the moment. His GoEuro company collected 27 million dollars in a second financing round this summer. Meanwhile the young company employs over 70 people from 
25 nations. The team moved into new premises long ago. So far GoEuro completely covers Germany, 
Italy, Spain, the United Kingdom, the Netherlands, Belgium and Luxembourg. What is the next goal? "We would like to integrate all travel routes in 
and through Europe into our system as soon as 
possible," says Shaam. ▪