From visas to waste separation
Jenna Davis from Canada found it hard at first in Germany. Now she gives tips to newcomers on her website Life in Germany.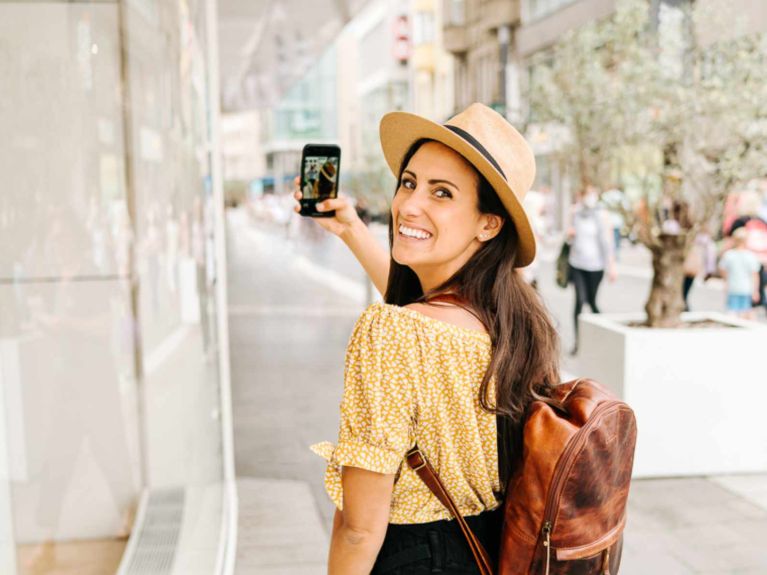 At first Jenna Davis had difficulty finding her feet in Germany. Meanwhile, she has become a real enthusiast giving lively accounts and tips for newcomers on her website Life in Germany. After falling in love with someone from Germany, Jenna came here from Toronto, Canada, in May 2014. She had been working in marketing, but found very few openings to begin with. After a year in Freiburg she went to Düsseldorf, and started the website Life in Düsseldorf. That's where she started sharing her own experiences – with resounding success. In the meantime she has expanded her spectrum throughout Germany and provides answers to leading questions, such as: How can I get a visa? How can I find a job? Or even: How should I separate waste? We asked Jenna the following five questions:
Why do you advise people to go to Germany?
Because of the high quality of life. There's lots of greenery, short distances, generous holidays.
What is the most frequent question people ask you?
Can you help me to find a job? Of course, there's no simple answer to that. The starting point is usually their CV or a personal application.
What's the biggest barrier on the path to Germany?
There's no doubt about that: The paperwork.
What is the most beautiful region in Germany?
Bavaria, especially Garmisch-Partenkirchen. And just round the corner from me, the Mosel.
And what is the most difficult German word?
Moschusochse. I found it in a children's book. It's a real tongue twister.
You would like to receive regular information about Germany? Subscribe here: