"The Bauhaus embodies freedom"
More than good forms: Claudia Perren, Director of the Bauhaus Dessau Foundation, reveals why the Bauhaus still inspires creative people today.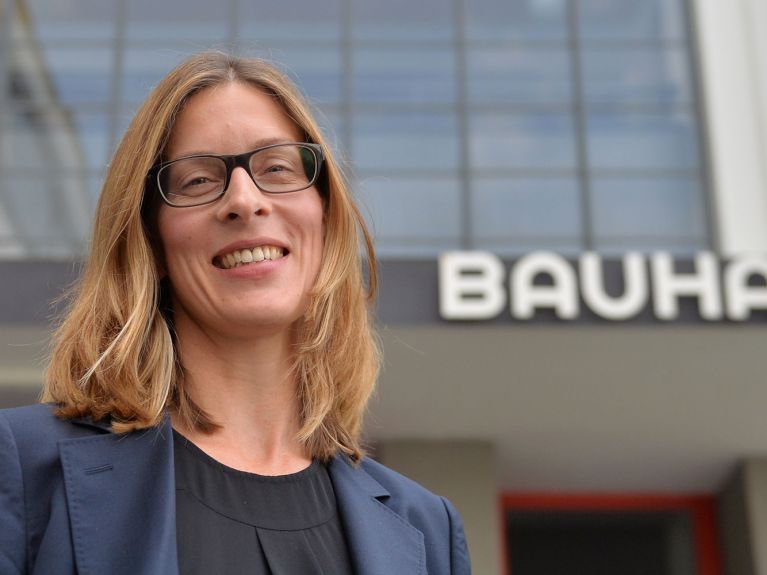 Formerly a school, now a foundation: following reunification, in 1994 the German Federal Government founded the Bauhaus Foundation in Dessau. Its task is to preserve the cultural heritage of the Bauhaus, which has been under UNESCO protection in Weimar and Dessau since 1996. In 2014, the architect Claudia Perren took over the direction of the foundation.
Mrs Perren, in 2019 Germany will be celebrating 100 years Bauhaus. What was special about this College of Design?
The Bauhaus was created after the First World War to find new ways of life. In Dessau, for example, they began building prototypes that would allow the working class to own their own homes. The Bauhaus has had a direct impact on society through social housing projects. It's therefore not only a design model but also a social and an economic one.
... and a political one?
Yes, the Bauhaus was clearly political. It was based on a basic democratic understanding and allowed for different opinions. It was always a place of great discourse and debate. That's also our claim to the inheritance of the Bauhaus in Dessau.
The Bauhaus existed for only fourteen years. What influence does it still exert on art, design and architecture?
The Bauhaus was above all transdisciplinary and international. Young people from all over the world studied there and then went back to their countries or moved on. As a result, the Bauhaus developed from the start out of the most various international aspects, and at the same time, its ideas, techniques, methods and practices have spread more and more around the world. Today not only designers and architects hark back to the Bauhaus, but also actors, musicians and photographers see it as a source of inspiration.
What attracts you personally to the Bauhaus?
I'm actually most fascinated by the internationalism. I grew up in East Berlin and was 17 when the Wall fell. After that I lived in Zurich, New York and Sydney before moving to Dessau with my family. The Bauhaus's internationalism embodies this freedom for me. It also represents an early form of equality. Although women didn't always have it easy at the Bauhaus, they still had the opportunity at the beginning of the twentieth century to study there. These are very contemporary approaches, still of interest to us today.