Art connects – especially now
The Institute for Foreign Cultural Relations (ifa) is providing virtual insights into artists' works.
17.05.2020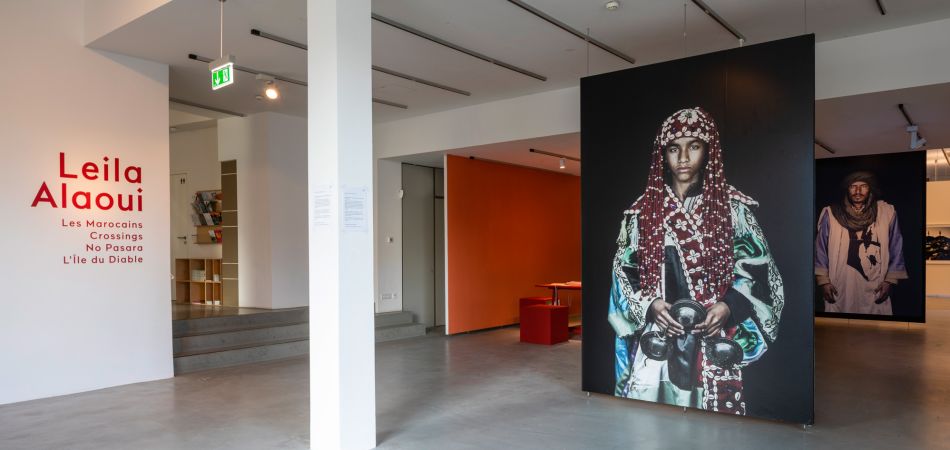 The Covid-19 pandemic is restricting cultural exchanges and dialogue, and this lack is making them all the more important. That is why exhibitions by the Institute for Foreign Cultural Relations (ifa) are now available for virtual viewing. And they are being complemented by numerous digital formats.
Legacy of a young female photographer
Identity, community, migration – those were the key themes of the French-Moroccan artist Leila Alaoui in her photos and videos. In 2016 she was murdered in a terrorist attack in Burkina Faso. The platform Contemporary And provides an impression of her work.  In the interview her mother Christine, who is also a photographer, talks about the way Leila worked and about the foundation she has established in her daughter's name. And a video shows how to create your own works in the style of Leila Alaoui.
Corona Diaries
Comics, text fragments, self-penned songs: the Lebanese artist Mazen Kerbaj has created a blog during the Covid-19 crisis, the Corona Diaries. In a video he provides insights into his new everyday life. Meanwhile, the exhibition with his works at the ifa Gallery in Berlin has been reopened for live viewing. Click here for a virtual tour.
Travelling the World – Art from Germany
The ifa is presenting some 400 works of contemporary art from Germany by more than 100 artists in its Weltreise exhibition. This exhibition was recently on show in Minsk. Here is a 360˚ online tour.
Exercises with Paul Klee
The ifa exhibition The Whole World a Bauhaus is dedicated to the famous German school of architecture, construction and design. A video shows some exercises based on the theory of colour and form developed by Paul Klee in 1923/1924 at the Bauhaus in Dessau. Here is a video tour of the exhibition.
You would like to receive regular information about Germany? Subscribe here: