Exhibition with swimwear dress code
Odyssey to art: Möhnesee reservoir becomes a water gallery for young, international artists.
10.07.2017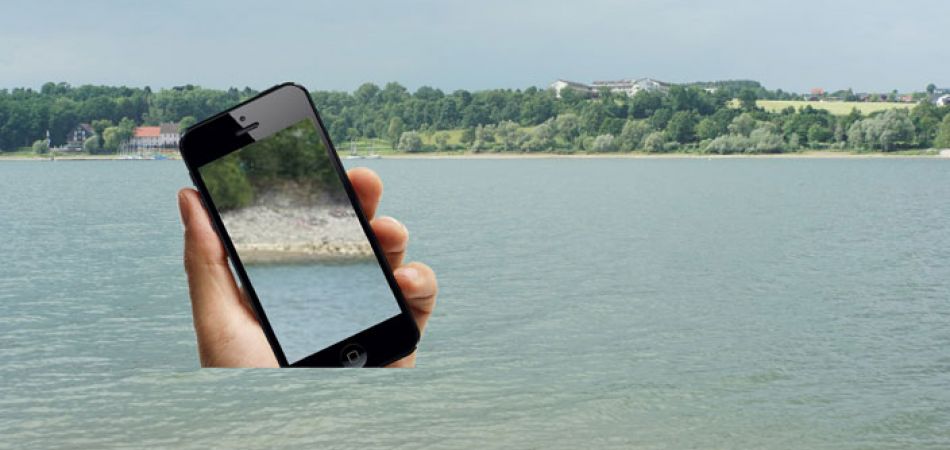 Germany. This summer, visitors can complete a kind of art triathlon in Germany: they can walk from artwork to artwork through the city of Kassel at the Documenta, discover Sculpture Projects in Münster by bicycle and then swim, row or sail on Möhnesee to see exclusive art. The reservoir in the Sauerland region of North Rhine-Westphalia is the venue of the Odyssey festival, where works are located on or in the water – some of them even beneath the surface.
The experiment has been organised by Kunstverein Arnsberg. The art association has already realised many projects in public spaces and was honoured by the Arbeitsgemeinschaft Deutscher Kunstvereine in 2016 for its innovative programme. The exciting thing about the new exhibition is that the artists have to forego all the certainties, says Vlado Velkov, the association's artistic director. "There are no walls, no ceilings and no floors – just water. But you can't even rely on that: because it is a reservoir, the water level fluctuates." In addition to that there are other unforeseeable factors, such as the weather and the behaviour of the animals in the artificial lake. "The normal security of the exhibition space is missing – artists have to rethink their methods and techniques."
Exclusive art for Möhnesee
The artists, most of them young, come from Germany, Greece, Italy, Iran, Norway, Spain, Switzerland, the UK, the USA and a number of other countries. Some of them – such as Daniel Knorr and Yorgos Sapountzis – are also exhibiting at the Documenta, while others – for example, Aram Bartholl – are also represented at Sculpture Projects. All of them have developed new works for the exhibition. Raul Walch, the German sculptor and conceptual artist who lives in Berlin, for example, combines colourfully painted lengths of material into banners and sails. They will be on display at Möhnesee during a regatta.
Odyssey exhibition, 20 to 30 July 2017 at Möhnesee reservoir, 28 July to 10 September at Kunstverein Arnsberg, August on the Ruhr in Arnsberg
Documenta 14: antidote to small-mindedness
Sculpture Projects in Münster: wet feet on an art tour