"A bit wilder"
Tamer Jandali is opening Perspektive Deutsches Kino with "easy love" at the Berlinale 2019, and has invented a new genre.
31.01.2019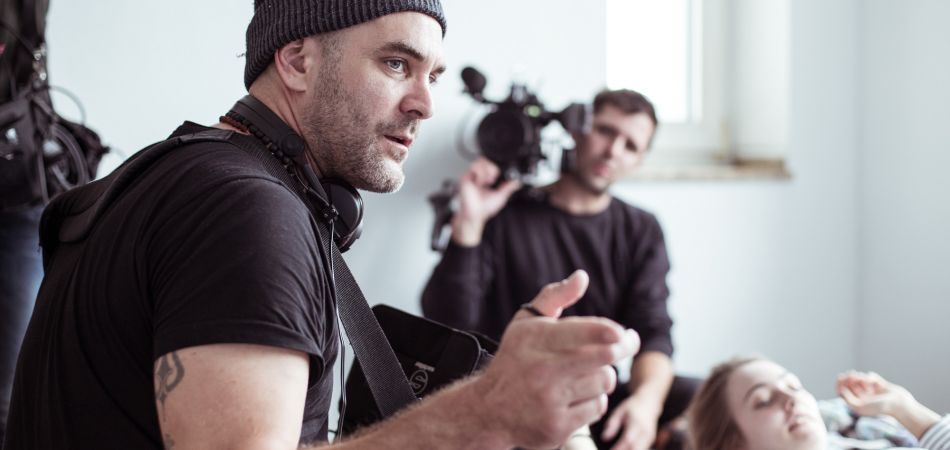 The Berlinale programme describes Tamer Jandalis' "easy love" as a documental fiction film. The opening film of Perspektive Deutsches Kino focuses on different ways of approaching love. The thing is: the protagonists are not actors, but seven young women and men from Cologne, who Jandali accompanied for four months.
Mr Jandali, what is the idea behind your film "easy love"?
We wanted to find a new form to represent reality, without making a conventional documentary film. We asked ourselves how we could seek authenticity in a different way. We didn't want any professional actors; we wanted real people. And we wanted to develop the stories together with them. First of all we had to find people who were prepared to be so open in the film – who were willing to reveal so much about their lives, desires and abysses. That was quite difficult.
How would you classify the genre of your film?
For the Berlinale we've called it a documental fiction film. The actors play themselves. The basic essence is authenticity.
What do you think is so special about the German film scene?
Lots of things simply function so well. For instance, processes and agreements. Things that people generally value about Germany. Good, high-quality work, with each person knowing what they're doing and doing it well.
I'm hoping that Germany will become a bit bolder.
Filmmaker Tamer Jandali
To quote the name of the section that your film is starting in: what is your perspective of German cinema?
I think it's good that the Berlinale has selected our film for the festival. It sets a signal for people to try out bold new things, and to venture in new directions of how to develop narratives. I'm hoping that Germany will become bolder. A bit wilder. And more adventurous.
What are you looking forward to most at the Berlinale?
Showing the film to a large audience. It's like a small diamond that you have inside you. It carries on shining. It's good that the work has been worthwhile for everyone involved.
Interview: Philipp Hallfahrt
Tamer Jandali, born 1976 in Bonn. He worked as a homeopathic practitioner and an event manager, before he studied at the Academy of Media Arts in Cologne, where he discovered his affinity to film. He has worked as a director since 2011. He is also a "houseman", as he calls himself, in charge of his three children.
You would like to receive regular information about Germany? Subscribe here to: