The Long Night of Ideas
Concerts, museum visits and film premieres: you can experience international arts projects online during the Long Night of Ideas.
Kim Berg / 18.06.2020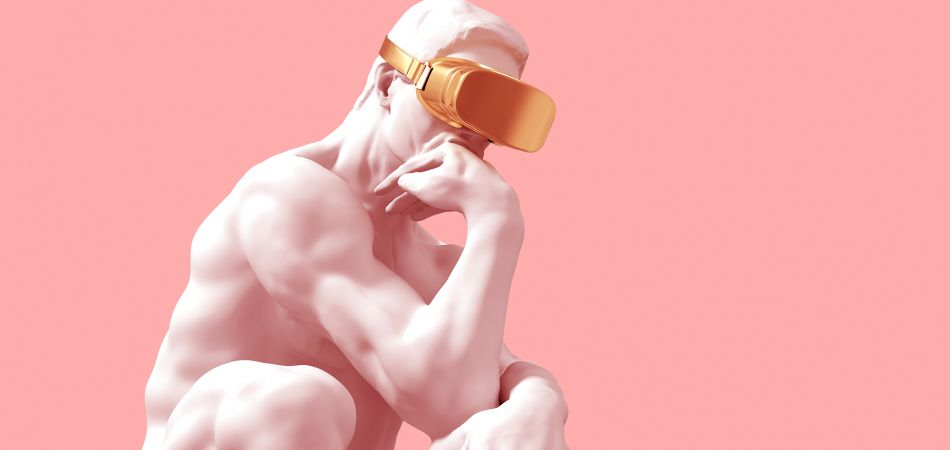 Have you had to give up concerts, readings and visits to the cinema because of the corona crisis? Well, now you don't need to. You can experience them online. The Federal Foreign Office and its partners would like to invite you to a virtual cultural festival on 19 June 2020. During the fifth Long Night of Ideas you can visit over a dozen digital events on the Internet – under the heading "Cultures of the future – the future of cultures".
Digital Raves: Sustainability meets club culture
Clubcommission Berlin e.V. / 6:00 – 10:00 p.m. / German and English
Discover in these discussions how clubs and bars in Germany stand up for gender equality, social integration and the sustainable use of resources.
➔ https://www.facebook.com/events/1210661935944454/
---
Europe's (digital) research area of the future: diversity generates knowledge
Alexander von Humboldt Foundation, German Academic Exchange Service (DAAD), ifa (Institut für Auslandsbeziehungen) / 7:00 – 9:00 p.m. / German and English
Recipients of Alexander von Humboldt Foundation, DAAD and ifa scholarships present current projects. The presentations range from conventional lectures to science slams but are all based on 20 pictures that are each shown for 20 seconds.
➔ https://www.youtube.com/channel/UCLLXK0ImoTVlcZZi1fNAIcQ
---
Archaeology of the future for a future of cultures
German Archaeological Institute / 6:00 – 8:30 p.m. / German
What consequences does the climate change of the past have for us today? This is one of the questions that speakers at the German Archaeological Institute will attempt to answer.
➔ www.dainst.blog/lange-nacht-der-ideen
---
Ideas for a Polish monument – for a vibrant platform to commemorate the victims of the German occupation of Poland from 1939 to 1945
German Poland Institute / 4:00 – 6:00 p.m. / German
How can we create a vibrant memorial platform that connects people across frontiers and cultures? Take part in the discussion on the German-Polish culture of remembrance.
➔ https://www.dainst.blog/lange-nacht-der-ideen/
---
European interventions – navigating pluralist waters (Dialogue/Perspectives. Discussing Religion and Worldviews.)
Ernst Ludwig Ehrlich Scholarship Fund (ELES) / 6:00 – 9:30 p.m. / German and English
This discussion event focuses on the plurality of European societies, political participation, the formation of alliances and the joint, inclusive shaping of living environments.
➔ Registration at www.dialogperspektiven.de
---
Balkan Film Night
Traduki / 6:00 – 11:00 p.m. / English (films in original language with subtitles)
Background and belonging are subjects examined in the four films of the Balkan Film Night. In addition, audience members will be able to talk to the directors in a live discussion.
Interviews and Q&As will be shown on Youtube
---
Kulturama.digital: Goethe-Institut's global cultural calendar
Goethe-Institut / All day / Various languages
House concerts from Buenos Aires, puppet theatre from the kitchen and live acts from Berlin's club scene are just some of the performances visitors can expect during the Kulturama.digital event.
---
TIME TO LISTEN – short stories on video by authors from all over the world
Goethe-Institut / All day / English
Stories instead of news of global crisis and danger: narrators turn their living rooms into literary venues and present their stories.
➔ https://www.goethe.de/de/kul/lit/dos/zzh.html
---
Sound of X – what does the city sound like?
Goethe-Institut Singapore / All day / English and German
Birdsong, the sizzling of a wok, images of a bicycle journey through Singapore: artists present their cities without words in nine videos from Southeast Asia, Australia and New Zealand.
➔ https://www.goethe.de/de/kul/lit/dos/zzh.htmlwww.goethe.de/soundofx
---
Premiere of German Minority Outlook
ifa (Institut für Auslandsbeziehungen) / 7:00 – 9:00 p.m. / German
Members of German minorities from Poland, Hungary and Slovakia report on their everyday lives and their search for their roots in a 25-minute documentary.
➔ https://www.youtube.com/user/ifaStuttgart
---
In the Presence/Absence of Mazen Kerbaj – virtual exhibition tour
ifa Gallery Berlin, ifa (Institut für Auslandsbeziehungen) / All day / Non-verbal
The virtual exhibition tour shows new and old works by Mazen Kerbaj, the Lebanese cartoonist. His drawings deal with the themes of autobiography and politics.
Homonymy. Experimental music film by Sen Ryo No and Jasmina Metwaly
DAAD Artists-in-Berlin Programme & Cashmere Radio / 8:30 – 9:00 p.m. / Non-verbal
The Long Night of Ideas also offers a film premiere: Homonymy is an experimental film that examines the relationship between sound and moving image.
➔ Audio stream, video stream and www.radionetzwerkberlin.org
---
Artistic narratives of Africa: an online event with cultural professionals and digital innovators
Polis180 e.V. / 6:30 – 9:00 p.m. / English
Overcoming Eurocentric perspectives and stereotypes: you can experience this and much more during the film screening and subsequent discussion organised by Polis180 e.V., the grassroots think tank for foreign and European policy.
➔ Registration via the event page.
---
Journal Rappé – social criticism wrapped in hip-hop
Siemens Stiftung, Music in Africa Foundation, Munich Biennale – Festival for New Musical Theatre, Goethe-Institut / All day / French, English and Wolof with English subtitles
Journal Rappé raps news from Dakar. The Senegalese hip-hop stars Keyti and Xuman want to present their perspective on the African continent in their videos.
➔ https://www.siemens-stiftung.org/journal-rappe-news-wrapped-in-hip-hop/