Immune to fake news
Fake news is spreading faster and faster. We show you how to recognize serious information and suggest some fact checks.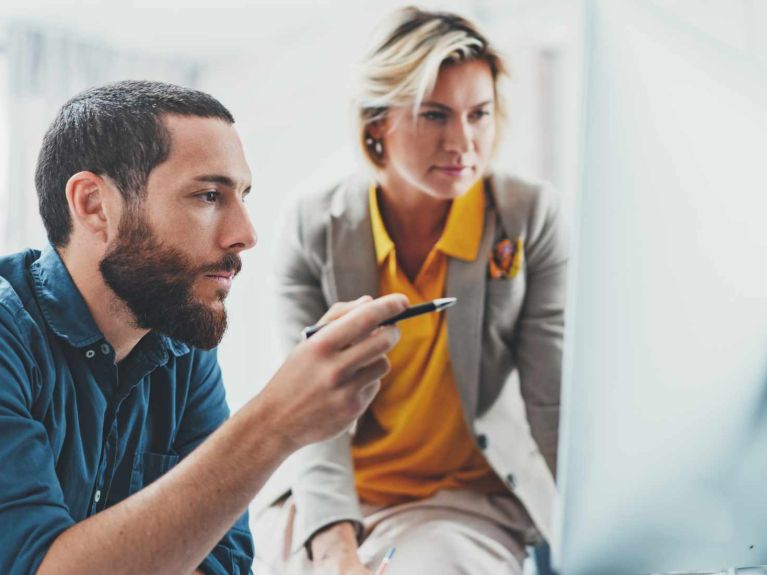 "Garlic makes you immune to coronavirus" – even absurd fake news like this spreads like wildfire on the net. In addition to the false information, this also undermines trust in the media and politics. Especially when the falsity of reports is less obvious, it's increasingly difficult to recognize where the truth lies. We'll show you how this is nevertheless possible:
How do you recognize reputable sources?
The language of the news should be objective and the facts verifiable. If you can't find any other sources on the internet to confirm statements made by alleged experts or in studies you should be suspicious. Pictures and videos can also be deceiving. If you don't want to fall for this, here too you should check the sources or start a reverse-image search in the search engine. Even reputable sites can be falsified – it often helps to search for the message directly on the provider's original site.
The danger is especially great in social media, where rapid sharing and often emotional appeals are common. For example, according to a study by 'NewsGuard', a company that evaluates the credibility of news, one in five TikToks contains elements of disinformation. That's why it can be helpful to check how long the profiles have been around and who they interact with. However, it's always best to check the original sources.
Which journalistic services can help me?
Many public-service media in Germany now offer fact checks. Journalists research the truth of frequently shared claims. The international news platform Deutsche Welle and the ARD fact-finding team disclose their research process in their articles so that their findings can be checked in detail.
Combatting disinformation together
Since 2014, the non-profit network CORRECTIV has been engaged in investigative journalism in which assertions are verified by thorough research. The editorial team has received more than 30 prestigious awards for this work. Tips from readers can be submitted via the fact check (German only).
The German-Austrian Digital Media Observatory (GADMO) was launched in November 2022. This is an association of CORRECTIV with various reputable news agencies and scientists. Together they want to make fact checks more accessible, tackle disinformation, promote media literacy and investigate whether social networks are doing enough to combat fake news. The project is funded by the EU Commission.
You would like to receive regular information about Germany? Subscribe here: