The guest: Canada's culture
In 2020 and 2021, Canada is guest of honour at the Frankfurt Book Fair. Five questions and answers on an unusual presentation.
Johannes Göbel / 14.10.2020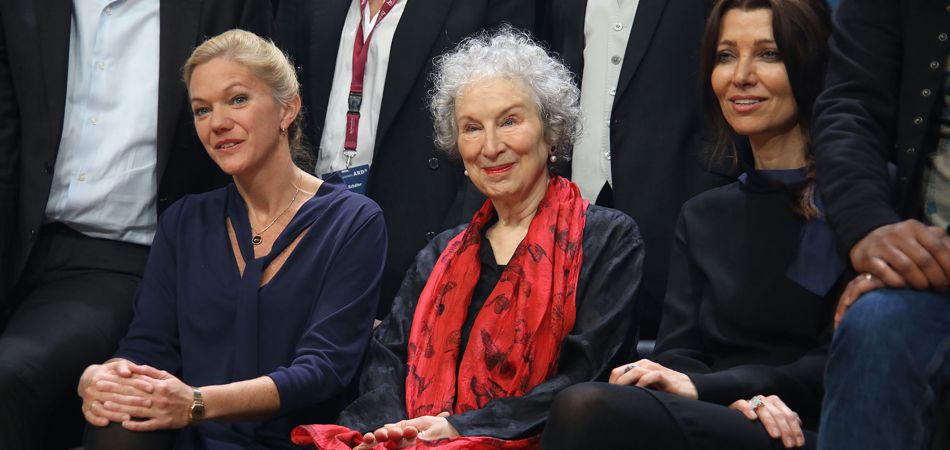 What links Canadian literature to Germany?
Margaret Atwood, the most popular contemporary literary voice in Canada, started writing her novel "The Handmaid's Tale" while a guest on the DAAD's Berlin artists' programme, at a time when the German capital was still divided under the impact of the Cold War. Anne Carson, who like Atwood has already been considered a favourite for the Nobel Prize for Literature, did not have such a personal bond to Germany, and it was not until the summer of 2020 that she held her much-noted "Berlin Talk on Poetry". Incidentally, Germany places second in the world rankings of countries with the largest library holdings of literature from or about Canada, albeit well behind the United States, but ahead of Great Britain and Australia.
What does the Corona pandemic spell for Canada's book fair presentation?
As early as the 1990s, discussions were held on Canada being the Guest of Honour at the world's most important book fair. The decision that Canada would indeed play that role in 2020 was taken in 2016. For a time it looked like the 2020 Book Fair would be cancelled in its entirety owing to the Corona pandemic, but the Guest of Honour and the organizers opted instead for a largely digital trade fair, and for Canada to guest again in 2021.
What is Canada offering at the 2020 Frankfurt Book Fair?
Amongst other things, there is a 60-minute exclusive interview with Margaret Atwood online, along with an array of literary documentation. In the latter, authors and illustrators address the topic of art in the crisis ("Hope Against Despair"), multiple diverse identities and authorial output ("We Contain Multitudes") and on how words and images interact ("Picture Perfect").
What events are there over and above literature?
Canadian art is on display in various Frankfurt exhibitions on the occasion of the book fair – and this will in part continue into 2021. Weltkulturen Museu, for example, is presenting a film project with three First Nations artists: weaver Meghann O'Brien, sculptor Tom Hunt and Rapper Christie Lee Charles. Museum für Kommunikation is hosting a show entitled "#Feedback 5: Global Warning!" dedicated to the relationship between famous media theorist Marshall McLuhan and art.
What is Canada planning for the 2021 Book Fair?
In 2021, the physical Guest of Honour Pavilion with the booths of countless publishers and authors is scheduled to open its doors to the trade and the public alike. Stéphane Dion, Canada's ambassador to Germany, recently emphasized in an interview that "2021 will then be the really big year for us. More than 200 books from Canada will have been translated into German by then and thus made accessible to the broad mass of German readers, who can look forward to a fast evolving, multi-faceted body of literature. Many new titles have already gone on sale in bookstores this year."