Eight facts about German music
From the most popular band to the most successful song: Here are the most important facts about music from Germany.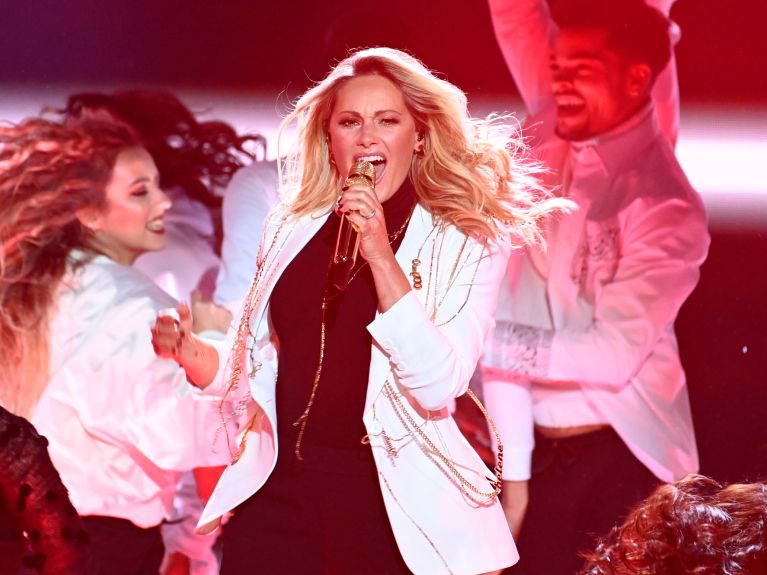 1. Internationally, The Scorpions from Hanover are the most successful band from Germany with more than 110 million music sound carriers sold in over 50 years. In 2017 they were inducted into the Hall of Heavy Metal History in the USA.
2. International hit from Germany: The rock ballad Wind of Change by the Scorpions is the most successful single produced in Germany. The song became an anthem of the Peaceful Revolution which led to the fall of the Iron Curtain in Europe.
3. International hit in Germany: No other song has appeared in the German charts as often as Last Christmas by George Michael with a total of 153 weeks. But the song first made it to No.1 in the German singles charts in 2021, 37 years after it entered the market.
4. David Hasselhoff's Looking for Freedom is inseparable from the Fall of the Berlin Wall. The American actor and singer performed the song at the New Year's party at the Brandenburg Gate in Berlin in 1989.
5. Nowadays, electronic pop is one of Germany's export hits. The most popular German DJ and producer worldwide is Robin Schulz who rose to international fame with Prayer in C.
6. For a number of years the most popular style of music in Germany has been deutschrap. In 2021 the rapper Bonez MC took the top spot in Germany's Spotify Wrapped review of the year, followed by Luciano and Capital Bra.
7. In Germany, the equivalent of American country music is Schlager music. It emerged at the beginning of the 20th century and went through several changes. In the 1980s and the 1990s it was popular mainly with older audiences. But since the advent of modern beats and catchy texts, it's mostly young people who get carried away now by Schlager music. However, one aspect has always remained constant: the melody is simple and the text is in German.
8. The German Schlager singer Helene Fischer became internationally famous in 2018 when she was included in the Forbes ranking of the World's Ten Highest-Paid Women in Music − before Britney Spears and Céline Dion. Up until then Germany's top Schlager star was virtually unknown abroad. Her 2010 album Best of Helene Fischer has appeared 350 times in the German charts.
You would like to receive regular information about Germany? Subscribe here: